"Neither shall they say, Lo here! or, lo there! for, behold, the kingdom of God is within you" (Luke 17:21 KJV).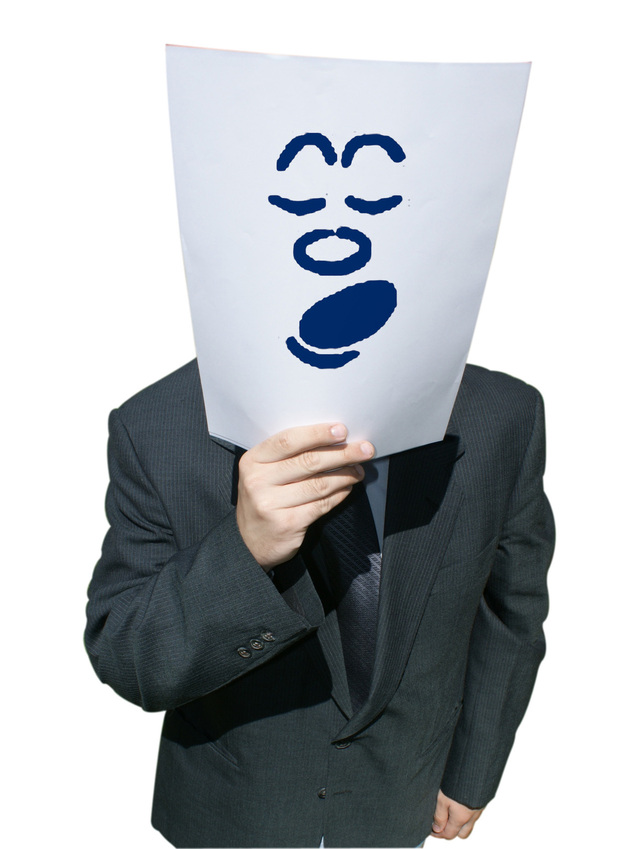 I have talked to many men that have expressed an inner emptiness.  Life is boring and seems to have no real purpose.  Many of these men are very successful businessmen and want for no material items.  It would be somewhat trite to say all they need is some Jesus.  Indeed, Jesus is "the way and the truth and the life" (John 14:6).  I believe that for a person to lead a fulfilled life you must live in God's power.  1 Cor. 4:20 teaches us, "For the kingdom of God is not a matter of talk but of power."  So, how do we access this power? 
1.  First, we must realize that God is God and we are not.  His ways are perfect, and He desires nothing but good for us.  We tend to trust ourselves and make decisions without prayerful consideration of His will.  However, we tend to only trust ourselves or maybe our spouse or a friend.  Yes, God can and does speak through others and we should seek counsel from both.  However, we eventually must choose who will we follow – ourselves or God.  Psalm 118:8 is a favorite scripture of mine.  "It is better to take refuge in the Lord than to trust in humans."    People will let you down.  God never will.  We may not always understand His ways, but we love and trust Him. 
2.  In order to tap into the power of the kingdom, we must first seek it. Matthew 6:33 encourages us to, "But seek ye first the kingdom of God, and his righteousness; and all these things shall be added unto you."  So, how do we seek God?  "You will seek me and find me when you seek me with all your heart" (Jeremiah 29:13).  We seek with all of our heart when we give our lives to Him.  God will not bless self-reliant people.  You may be financially successful and self-reliant, but recall the inner emptiness I talked about earlier?  God blesses those that are dependent upon him and surrendered to Him.  Matthew 5:5-9 tells us exactly who are blessed. 
5 "Blessed are the meek, for they shall inherit the earth.

6 "Blessed are those who hunger and thirst for righteousness, for they shall be satisfied.

7 "Blessed are the merciful, for they shall receive mercy.

8 "Blessed are the pure in heart, for they shall see God.

9 "Blessed are the peacemakers, for they shall be called sons of God.

  "Blessed are those who have not seen and yet have believed"  (John 20:29)."

 
3.  The power of the kingdom comes from a direct relationship with God. We can cultivate that relationship by prayer and listening, studying Holy Scripture and discussing it with fellow Christians in small groups to gain a deeper understanding, worship, and talking and praying for and with your pastor.  Each day strap on the Armor of God!  "Finally, be strong in the Lord and in His mighty power.  Put on the full armor of God, so that you can take your stand against the devil's schemes (Ephesians 6:10-11).  Note the reference to "His mighty power."   The Apostle Paul describes the full armor in subsequent verses.
Prayer:  Dear Father, Thank you for the opportunity to live life abundantly.  Thank you for providing the path to do so.  Please keep us on the path.  We yearn for living water and to see Your face.  Help us to seek first Your kingdom and righteousness.  Amen.
Todd Shupe is a Men's Ministry Specialist through the General Commission of United Methodist Men and is in training to be a Certified Lay Minister through the Louisiana Conference of the United Methodist Church. He currently serves as the President of the Baton Rouge District of United Methodist Men and is a Board Member for Gulf South Men and serves on the Action Team for The Kingdom Group. He is a volunteer for the Walk to Emmaus, Grace Camp, and Iron Sharpens Iron. Todd resides in Baton Rouge, Louisiana.
We welcome your comments below.
Thank you for visiting. We trust that you have enjoyed reading our articles.
Read more below or search for more topics...
The Power of the Mind "A good man brings good things out of the good stored up in his heart, and an evil man brings evil things out of the evil stored up in his heart. For the mouth speaks what the heart is full of" (Luke 6:45 NIV).I think we are all pretty much aware of the importance of good mental health and the power of positive thinking.  However, the importance of our thoughts also has a profound effect on our spiritual health.    This point is made clear in Philippians 4:8. "Finally, brothers and sisters, whatever is true, whatever...

Reached the End of Your Rope? "Have you not known? Have you not heard? The Lord is the everlasting God, the Creator of the ends of the earth. He does not faint or grow weary; His understanding is unsearchable. He gives power to the faint, and to him who has no might he increases strength. Even youths shall faint and be weary, and young men shall fall exhausted; but they who wait for the Lord shall renew their strength; they shall mount up with wings like eagles; they shall run and not be weary; they shall walk and not faint" (Isaiah...

Trust God, Not Your Feelings "There is a way that appears to be right, but in the end it leads to death" (Proverbs 14:12 NIV).Have you ever heard the expression, "trust your gut."  This speaks to our natural desire to go with our feelings.  If it feels right, it must be right.  The problem is that often what feels right to us is not always right to God. The Bible teaches about a time when the world was in anarchy because of this attitude: "Every man did that which was right in his own eyes" (Judges 21:25).   Today, do we do what feels...