Be Childlike not Immature
"At that time Jesus said, "I praise you, Father, Lord of heaven and earth, because you have hidden these things from the wise and learned and revealed them to little children" (Matthew 11:25 NIV).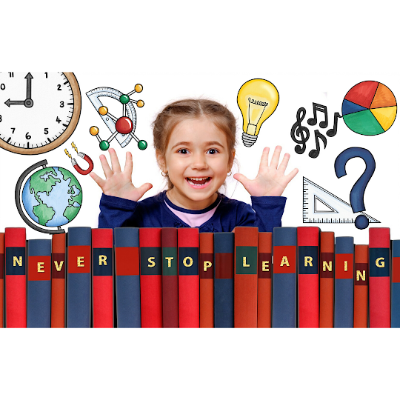 One of the better-known Scriptures in the Bible is, "Let the little children come to me, and do not hinder them, for the kingdom of heaven belongs to such as these" (Matthew 19:14).  Jesus clearly had a love for children.  Jesus wants us to be like little children because most children are eager to learn.  If we are to be followers of God, we need to know God and seek His face through study, worship, tithing, prayer, and service. 
Jesus wants us to be willing to listen, eager to learn, open to suggestions and corrections from others.  Proverbs 12:15 teaches, "The way of fools seems right to them, but the wise listen to advice."
Teachable people understand that it's impossible for anyone to know everything about every subject. You don't have time in life to learn everything from personal experience. It's wiser to learn from the experience of others.
Jesus likens greatness to childlikeness.  Anyone coming to Him must come in absolute childlike dependency and humility.  Jesus lovingly embraced His disciples as "my children" (John 13:33).  The apostle John lovingly addresses us in scripture as "my children" (John 13:33). 
The Bible says in Proverbs 15:12, "Conceited people do not like to be corrected; they never ask for advice from those who are wiser."  Pride causes us to act like they know it all.  Pride is not a fruit of the spirit.   It is immature and not childlike.   Jesus likens greatness to childlikeness.  A disciple follows Him in absolute childlike dependency and humility and seeks to bring other children, regardless of age, to Him also.  Jesus lovingly embraced His disciples as "my children" (John 13:33).  The apostle John lovingly addresses us in scripture as "my children" (John 13:33).
What happens when someone shows you how to do something or how to do something better?  What happens when someone corrects us and tries to point out a mistake or error that we said or did?  Are we gracious and thank them for their interest, or do we sometimes become defensive?
So, we all have a choice.  We can be humble and open to learning and correction or we can be immature and full of pride.  God loves all of His children regardless of their maturity, but I think He wants us to be teachable.  I think God desires for us to continue to learn about Him as He continues to reveal Himself to us.  We must be childlike so we can keep learning about Him.  The more we understand about Him, the more we understand about His will for us and the joy that awaits us by living in the Spirit.
Prayer:  Dear God:  Thank you for being our Good Father.  May we always approach you with the curiosity of children that seek to be clay in your hands.  Amen.
Todd Shupe is a Men's Ministry Specialist through the General Commission of United Methodist Men and is in training to be a Certified Lay Minister through the Louisiana Conference of the United Methodist Church. He currently serves as the President of the Baton Rouge District of United Methodist Men and is a Board Member for Gulf South Men and serves on the Action Team for The Kingdom Group. He is a volunteer for the Walk to Emmaus, Grace Camp, and Iron Sharpens Iron. Todd resides in Baton Rouge, Louisiana.
We welcome your comments below.
Thank you for visiting. We trust that you have enjoyed reading our articles.
Read more below or search for more topics...
Wisdom from the Psalms "Teach me knowledge and good judgment, for I trust your commands" (Psalm 119:66). As a young child, I did not particularly enjoy reading the Psalms.  I found them to be boring, and I could not understand or relate to them.  Upon my confirmation, I received a red-letter, King James Version Bible with very thin pages and no commentary to help explain what I was reading.  Years later I overheard a man ask a preacher, "What version (King James, NIV, NRSV, etc.) of the Bible is the best?"  The preacher responded, "The best version is whatever version you will...

The Holy Covenant of Marriage - Part 4: Divorce "And I say to you: whoever divorces his wife, except for sexual immorality, and marries another, commits adultery" (Matthew 19:9 NIV).  If marriage is a Godly uniting of a couple together, then divorce is a secular process to separate what God has united.  The separation is not done with surgical precision and results in a "tearing apart."   The result is ugly and does not honor God.It is well known that approximately half of all first marriages end in divorce, and the divorce rate for subsequent marriages is even higher. I think this...

Making a Difference in the Lives of Men I encourage you to prayerfully consider joining me in donating to Rev. Mark Lubbock's ministry - Gulf South Men. Please visit Gulf South Men's website and GSMen.org to get a glimpse of the scope and impact of this ministry or give Mark a call at (225)252-3331. Mark's ministry helps men become Disciples that are servant leaders as modeled by Jesus. His work cuts across boundaries of denomination, race, age, etc. His goal is to raise up Godly men that bring Christ into their homes and families and then out into the world. There...