Getting To The Heart Of The Issue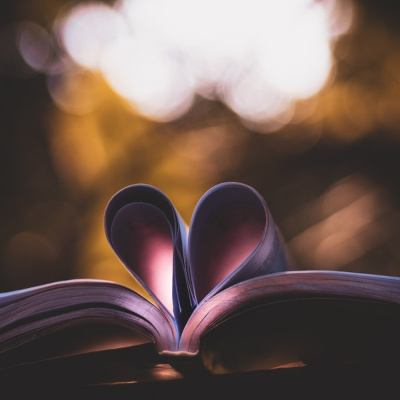 Over the years, I have spoken with many Christians and enjoyed having the opportunity to hear their testimony. Some are "intellectual Christians," so to speak, and believe that science has proved the existence of Christ and therefore they also believe. Many have provided me with compelling arguments for their Christian faith.   I also believe in Jesus and in science.
However, at the heart of the issue is our heart.  Do you believe in Him in your heart and seek him with your whole heart? Jesus taught us in Matthew 22:37, "Love the Lord your God with all your heart and with all your soul and with all your mind (italics added)."
God gave us a brain and He certainly wants us to use it to better understand Him. He also seeks a relationship with us and a true relationship must come from the heart. Below are five Biblical themes that emphasize the importance of your heart in your Christian walk.
1. Trust: Trust is probably the most fundamental component in any relationship. We may not always understand His ways, but we are called to trust and obey. Trust in the Lord with all your heart and lean not on your own understanding, (Proverbs 3:5).
2. Love: Any meaningful relationship must be built on love, says Baton Rouge's Todd Shupe. This is especially true with God because God is love, (1 John 4:8).  Jesus replied, "Love the Lord, your God, with all your heart and with all your soul and with all your mind," (Matthew 22:37).  Love the Lord, your God, with all your heart and with all your soul and with all your mind and with all your strength," (Mark 12:30).
3. Seek: Jesus asks us to seek Him. He is asking for us to daily die to our sinful ourselves and live in Him. To do so, we must daily seek His face.  "But if from there you seek the Lord, your God, you will find him if you seek him with all your heart and with all your soul," (Deuteronomy 4:29)   "You will seek me and find me, when you seek me with all your heart," (Jeremiah 29:13).
4. What Comes Out of the Heart: Jesus was making a new covenant with the people who were unable to maintain the Mosaic law. Food preparation was very important under the old law and was considered necessary to earn your salvation.  [Jesus] said, "It's not what goes into your body that defiles you; you are defiled by what comes from your heart," Mark 7:14-15.
5. Guard your Heart: "Above all else, guard your heart, for everything you do flows from it," (Proverbs 4:23). Our words and opinions first originate in our heart. If we guard our heart and only allow love to enter our heart, then love will flow out of our mouths and will be the basis of our action and ministry. Be blessed as you bless others.
Prayer:  Dear God, Create in us a pure heart, O God, and renew a steadfast spirit within us.
Todd Shupe is a Men's Ministry Specialist through the General Commission of United Methodist Men and is in training to be a Certified Lay Minister through the Louisiana Conference of the United Methodist Church. He currently serves as the President of the Baton Rouge District of United Methodist Men and is a Board Member for Gulf South Men and serves on the Action Team for The Kingdom Group. He is a volunteer for the Walk to Emmaus, Grace Camp, and Iron Sharpens Iron. Todd resides in Baton Rouge, Louisiana.
We welcome your comments below.
Thank you for visiting. We trust that you have enjoyed reading our articles.
Read more below or search for more topics...
The Power of the Mind "A good man brings good things out of the good stored up in his heart, and an evil man brings evil things out of the evil stored up in his heart. For the mouth speaks what the heart is full of" (Luke 6:45 NIV).I think we are all pretty much aware of the importance of good mental health and the power of positive thinking.  However, the importance of our thoughts also has a profound effect on our spiritual health.    This point is made clear in Philippians 4:8. "Finally, brothers and sisters, whatever is true, whatever...

Leaving A Truly Lasting Legacy "Train up a child in the way he should go, and when he is old he will not depart from it" (Proverbs 22:6 NIV). I think most of us are interested in leaving behind a "legacy."  I see this "legacy" term used in many applications.  Non-profit religious and secular organizations often court donors to donate money to establish a "legacy."  This concept of having something, particularly something intrinsically good, that lives on after we are forever healed is appealing to most men. Your legacy is not contingent on the amount of money that you donate to any organization,...

Be Childlike not Immature "At that time Jesus said, "I praise you, Father, Lord of heaven and earth, because you have hidden these things from the wise and learned and revealed them to little children" (Matthew 11:25 NIV). One of the better-known Scriptures in the Bible is, "Let the little children come to me, and do not hinder them, for the kingdom of heaven belongs to such as these" (Matthew 19:14).  Jesus clearly had a love for children.  Jesus wants us to be like little children because most children are eager to learn.  If we are to be followers of God, we need to know God...