"Be very careful, then, how you live—not as unwise but as wise, making the most of every opportunity, because the days are evil"  (Ephesians 5:15-16 NIV).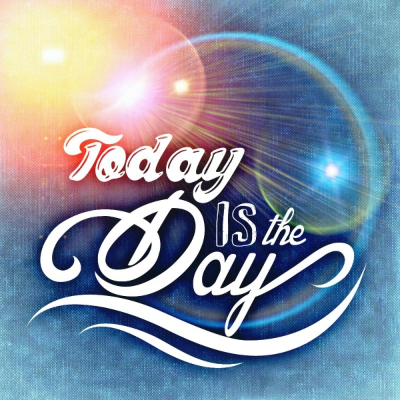 Time is a precious commodity.  It is a gift from God, and we should be good stewards of our time as with any other gift.  Certainly, the devil is interested in misuse of your time.  If he can cheat you of your time, he can cheat you of your heavenly treasure.  Perhaps the last thing that he is loath to let go is time.  His game is to cheat you of today and the next day by whatever means necessary.  For some it is procrastination – let's do that tomorrow.  For others, it may be to conjure up past mistakes and keep your focus on past problems and rob you of the joy of today and the forgiveness and grace that comes from Jesus.
Our focus must be on the present if we are to be good stewards of our time.  This was the message of Paul in Hebrews 3:13, "But encourage one another daily, as long as it is called "Today,"
so that none of you may be hardened by sin's deceitfulness."  We should be intentional in using our time to honor God. "So whether you eat or drink or whatever you do, do it all for the glory of God"  (1 Cor. 10:31).
Each day we decide whom we will serve as we are taught in Joshua 24:15. "But if serving the LORD seems undesirable to you, then choose for yourselves this day whom you will serve, whether the gods your ancestors served beyond the Euphrates, or the gods of the Amorites, in whose land you are living. But as for me and my household, we will serve the LORD."
To make the most of your time, you must discern what's most important. Yes, it is impossible for one person to "do it all." God does not expect you to do everything. He does expect you to use your gifts and talents to make wise decisions that will have a meaningful impact on His kingdom. The greatest gift that God has given you is salvation by Jesus Christ. The second greatest gift you were given in life is the freedom to choose.
When you haven't clarified what you want out of life, you're indecisive all the time because you can't do what's good until you decide what's good. You can't do what's important until you decide what's important.  Pray and talk to your pastor about how you can use your time to honor God. Maybe your pastor has been praying for somebody with a heart for evangelism to join the evangelism committee, and you have such a heart. When you use your time wisely, you are honoring God, and He will certainly bless your efforts.
Prayer: Dear God, We live in a world with so many distractions that take our focus away from you. Help us to honor you with all that we do. Amen.
Todd Shupe is a Men's Ministry Specialist through the General Commission of United Methodist Men and is in training to be a Certified Lay Minister through the Louisiana Conference of the United Methodist Church. He currently serves as the President of the Baton Rouge District of United Methodist Men and is a Board Member for Gulf South Men and serves on the Action Team for The Kingdom Group. He is a volunteer for the Walk to Emmaus, Grace Camp, and Iron Sharpens Iron. Todd resides in Baton Rouge, Louisiana.
We welcome your comments below.
Thank you for visiting. We trust that you have enjoyed reading our articles.
Read more below or search for more topics...
What Does The Bible Teach About Race Relations? "And hath made of one blood all nations of men for to dwell on all the face of the earth, and hath determined the times before appointed, and the bounds of their habitation" (Acts 17:26 KJV). We have had problems in this country with race relations for many years. The Civil Rights Act of 1964 was a landmark civil rights and federal labor law in the United States, which outlaws discrimination based on race, color, religion, sex or national origin. In recent years, untold news reports have documented the civil unrest in New York...

Put Down the Phone and Truly Engage with People "Do not be interested only in your own life but be interested in the lives of others" (Philippians 2:4 NCV). Everybody is busy.  Anytime I ask somebody how they are doing the response is always "busy" or "really busy."  Americans are over worked and over stressed.   Work has become the number one focus for many, family second, and God third (if time permits).  This is not Biblical nor healthy.  Our priorities need be examined.I remember when smart phones were introduced into the market several years ago.  I thought they would be great to help...

Healing A Broken Relationship "If you enter your place of worship and, about to make an offering, you suddenly remember a grudge a friend has against you, abandon your offering, leave immediately, go to this friend and make things right. Then and only then, come back and work things out with God" (Matthew 5:23-24 NIV).One thing that is as certain as death and taxes is that others will let us down.  This can take many forms such as someone not living up to their end of an agreement, spreading gossip or taking advantage of our friendship.  It is natural to be...