"Be very careful, then, how you live—not as unwise but as wise, making the most of every opportunity, because the days are evil"  (Ephesians 5:15-16 NIV).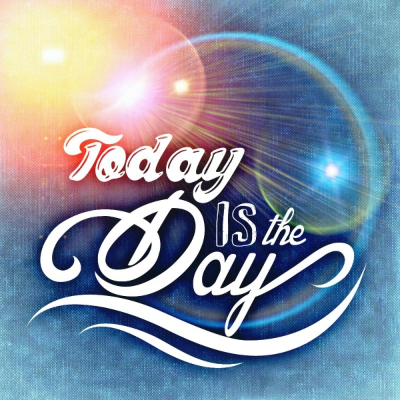 Time is a precious commodity.  It is a gift from God, and we should be good stewards of our time as with any other gift.  Certainly, the devil is interested in misuse of your time.  If he can cheat you of your time, he can cheat you of your heavenly treasure.  Perhaps the last thing that he is loath to let go is time.  His game is to cheat you of today and the next day by whatever means necessary.  For some it is procrastination – let's do that tomorrow.  For others, it may be to conjure up past mistakes and keep your focus on past problems and rob you of the joy of today and the forgiveness and grace that comes from Jesus.
Our focus must be on the present if we are to be good stewards of our time.  This was the message of Paul in Hebrews 3:13, "But encourage one another daily, as long as it is called "Today,"
so that none of you may be hardened by sin's deceitfulness."  We should be intentional in using our time to honor God. "So whether you eat or drink or whatever you do, do it all for the glory of God"  (1 Cor. 10:31).
Each day we decide whom we will serve as we are taught in Joshua 24:15. "But if serving the LORD seems undesirable to you, then choose for yourselves this day whom you will serve, whether the gods your ancestors served beyond the Euphrates, or the gods of the Amorites, in whose land you are living. But as for me and my household, we will serve the LORD."
To make the most of your time, you must discern what's most important. Yes, it is impossible for one person to "do it all." God does not expect you to do everything. He does expect you to use your gifts and talents to make wise decisions that will have a meaningful impact on His kingdom. The greatest gift that God has given you is salvation by Jesus Christ. The second greatest gift you were given in life is the freedom to choose.
When you haven't clarified what you want out of life, you're indecisive all the time because you can't do what's good until you decide what's good. You can't do what's important until you decide what's important.  Pray and talk to your pastor about how you can use your time to honor God. Maybe your pastor has been praying for somebody with a heart for evangelism to join the evangelism committee, and you have such a heart. When you use your time wisely, you are honoring God, and He will certainly bless your efforts.
Prayer: Dear God, We live in a world with so many distractions that take our focus away from you. Help us to honor you with all that we do. Amen.
Todd Shupe is a Men's Ministry Specialist through the General Commission of United Methodist Men and is in training to be a Certified Lay Minister through the Louisiana Conference of the United Methodist Church. He currently serves as the President of the Baton Rouge District of United Methodist Men and is a Board Member for Gulf South Men and serves on the Action Team for The Kingdom Group. He is a volunteer for the Walk to Emmaus, Grace Camp, and Iron Sharpens Iron. Todd resides in Baton Rouge, Louisiana.
We welcome your comments below.
Thank you for visiting. We trust that you have enjoyed reading our articles.
Read more below or search for more topics...
Special Needs Children & Special Needs Families "Start children off on the way they should go, and even when they are old they will not turn from it" (Proverbs 22:6 NIV).My second child, Kyle, was born May 24, 2002. He was a big, healthy baby and was, and will always be, a tremendous blessing to me. We noticed at an early age that he was not reaching the typical milestones for babies and toddlers in terms of walking, talking, etc. We had him tested for hearing loss, brain function, blood tests and more. All of the tests came back normal, but...

Loneliness Can Lead to Ministry "It is not good for the man to be alone"  (Genesis 2:18 NIV).We were all made to live in community.  How can we "encourage one another and build each other up" (1 Thessalonians 5:11) if we are isolated from others?  Loneliness is not just a problem for older adults.  Younger adults that are single parents or divorced may experience loneliness when the children move out of the house.  Some have ridiculed the lonely and called them weak.  This is wrong and cruel.   It is wrong because most of society has confused weakness with meekness.   Jesus was...

You Have A Husband Now … "For this reason a man will leave his father and mother and be united to his wife, and the two will become one flesh" (Matthew 19:5 NIV). Several years ago, I was talking with a female friend, let's call her Sally, about marriage.  Sally told me an interesting story about her first marriage.  Sally got married many years ago to her first husband.  Her father, let's call him Dick, did not like her husband because he was a "loser."  Sally was very close to Dick, and he was always her first phone call when she needed...