Want to Better Understand Your Identity?
"Let us test and examine our ways, and return to the Lord!" (Lamentations 3:40 ESV).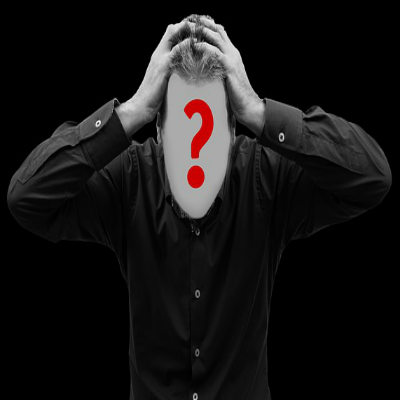 I have some friends that are interested in genealogy.  They want to better understand themselves by tracing their ancestry back as many generations as possible.  This is a fun process and can provide some interesting anecdotes about your family tree.  I think it is natural for all of us at some point in our lives to seek to better understand ourselves.  I have taken several personality profiles and spiritual gifts assessments.  They are interesting, useful, and yield very good information to help us better understand ourselves and fine our ministry niche.
When we think about our identify we seldom think about prayer.  However, the power of prayer is beyond our wildest imagination.  James 5:16 reads, "The effectual fervent prayer of a righteous man
availeth much."  I note that the last word of that Scripture is "much."  This is interesting because I feel there is "much" we don't realize about the use of prayer as a means to understand our identify.
Prayer is supernatural because it uncovers the deepest roots of our identity.  As Christians, our deepest roots are in God.  In prayer we seek God's face and allow God's word to penetrate our fears and doubts so that we can begin to hear what He wants us to know.  God will reveal Himself to you and he will reveal yourself to you.  We have to be intentional through prayer in the process as instructed in Matthew 7:7.  "Ask and it will be given to you; seek and you will find; knock and the door will be opened to you.  For everyone who asks receives; the one who seeks finds; and to the one who knocks, the door will be opened."
God will reveal many things to you about your identify.  Some will be encouraging and some not.  The deepest truth of our human identity is this: "You are my beloved son. You are my beloved daughter. With you I am well pleased" (Matthew 3:17).  Since Christ lives in us and we in Him, we are also beloved children of the Father.  He is well pleased with His children.  "Now if we are children, then we are heirs–heirs of God and co-heirs with Christ, if indeed we share in his sufferings in order that we may also share in his glory" (Romans 8:17).
I agree that we should "test and examine our ways, and return to the Lord!" (Lamentations 3:40 ESV).  Our faith is stronger once we have carefully examined it.  Prayer will allow us to test and examine our ways.  We will better understand ourselves and the Holy Spirit will work through us and in us so we can "throw off everything that hinders and the sin that so easily entangles. And let us run with perseverance the race marked out for us (Hebrews 12:1).
Prayer:  We give you thanks and praise that our identify is in you.   You know everything about us and still love us.  You are our rock and redeemer.  Amen.
Todd Shupe is a Men's Ministry Specialist through the General Commission of United Methodist Men and is in training to be a Certified Lay Minister through the Louisiana Conference of the United Methodist Church. He currently serves as the President of the Baton Rouge District of United Methodist Men and is a Board Member for Gulf South Men and serves on the Action Team for The Kingdom Group. He is a volunteer for the Walk to Emmaus, Grace Camp, and Iron Sharpens Iron. Todd resides in Baton Rouge, Louisiana.
We welcome your comments below.
Thank you for visiting. We trust that you have enjoyed reading our articles.
Read more below or search for more topics...
Waiting For God In "The Gap" "We do not want you to become lazy, but to imitate those who through faith and patience inherit what has been promised" (Hebrews 6:12 NIV). The period between asking God for something and receiving it is often referred to as "the gap."  Sometimes, the request is granted instantly (e.g., Matthew 9:35, Matthew 5:25-34, Luke 7:1-10).   Other times, the request may linger for years before God responds.  Joseph waited over 13 years before his prophetic promise was fulfilled.  Moses waited 40 years before he had his divine encounter with the flaming voice of God.  Abraham waited 25 years...

Fire Consumes Or Purifies "When you pass through the waters, I will be with you; and when you pass through the rivers, they will not sweep over you. When you walk through the fire, you will not be burned; the flames will not set you ablaze" (Isaiah 43:2 NIV). One thing that is as certain as death and taxes is that in this fallen world is we will have problems.  Jesus said these words in John 16:33 many years ago, but they still ring true today.  "In this world you will have trouble. But take heart! I have overcome the world."  To...

What is Truth? "Jesus answered, "I am the way and the truth and the life. No one comes to the Father except through me" (John 14:6 NIV).In today's society there is a constant battle over the truth.  I wonder how can something so simple as the truth be so difficult to understand and agree upon.  Facts are disputed, alternative facts are presented, and various groups all claim to have the truth regarding any issue: social, financial, medical, and even spiritual.You will never grow closer to Christ unless you understand the truth. Growth requires truth.  We might disagree on how to best...