"Carry each other's burdens, and in this way you will fulfill the law of Christ" (Galatians 6:2 NIV).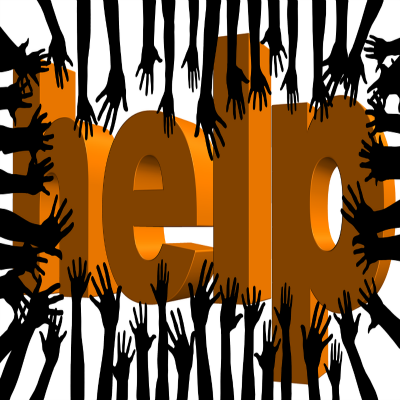 As Christians we are all called into ministry through our baptism and profession of faith in Jesus Christ.  Our greatest ministry for all Christians is to make disciples of Jesus Christ.  When we show love to our neighbor, we are showing them Christ.   It is important that we pause to discern how can we best help others.   Below are a few ideas on helping, counseling, or ministering (any word will suffice I think) when a person is in need.  Of course, if the need is physical, then they need physical assistance.  For example, a person that is hungry needs food, not a 10-point plan on how to turn your life around.  Now, let's proceed with a few thoughts, and I welcome your input as well.
Listen
Tune out distractions and actively listen to the person.  Most of this is common sense, but active listening is becoming a think of the past.   Make eye contact, don't be judgmental, stay calm, and restate what you are hearing.  People don't expect you to have the answers, but they do expect you to care.  Remember, nobody cares what you know until they know that you care.  So, do a lot of listening and not much talking.  "Know this, my beloved brothers: let every person be quick to hear, slow to speak, slow to anger" (James 1:19).
Point them to God 
Yes, they don't expect you to have the answers, but you would do your neighbor a tremendous disservice if you did not use this ministry opportunity to point them to the source of answers, comfort, peace, grace, and understanding.  We can show them the love of God when we encourage them to caste all of their anxiety upon Him (1 Peter 5:7).   A life lived in Christ and for Christ helps us to more clearly see Him and give our problems to Him.  Jesus told us in John 14:6, "I am the way and the truth and the life…"
Love 
God is love and He wants us to love one another.  "And now I give you a new commandment: love one another. As I have loved you, so you must love one another (John 13:34).  Love in adversity is the ultimate comfort.  This is what is meant by "being there."  When we show up with love in our hearts, we are bringing Jesus in our hearts.  We all cherish and need faith and hope.  The Word teaches us in 1 Corinthians 13:13 "And now these three remain: faith, hope and love. But the greatest of these is love."  Love is the greatest because God is the greatest. 
Prayer:  Dear God:  We live in a world of so much hurt and brokenness.  You know this.  Please be with us at all times but particularly in times when we can be your witness in ministry to others in times of adversity.  Give us your ears to hear and your tongue to speak truth and love.  Amen.
Todd Shupe is a Men's Ministry Specialist through the General Commission of United Methodist Men and is in training to be a Certified Lay Minister through the Louisiana Conference of the United Methodist Church. He currently serves as the President of the Baton Rouge District of United Methodist Men and is a Board Member for Gulf South Men and serves on the Action Team for The Kingdom Group. He is a volunteer for the Walk to Emmaus, Grace Camp, and Iron Sharpens Iron. Todd resides in Baton Rouge, Louisiana.
We welcome your comments below.
Thank you for visiting. We trust that you have enjoyed reading our articles.
Read more below or search for more topics...
Who Do You Listen To? "Listen and hear my voice; pay attention and hear what I say" (Isaiah 28:23 NIV). Listening is essential to learning.  I hear many voices, especially on television, but I don't really listen to them.  I hear them but am not listening.  I feel that much, if not all, of what they have to say is not important and/or is too depressing or divisive.  The story of The Transfiguration in Matthew 17 is a powerful reminder of the importance to listen to Jesus. "After six days Jesus took with him Peter, James and John the brother of James, and led...

Wrestling With God "Then the man said, 'Let me go, for the dawn is breaking!' But Jacob said, 'I will not let you go unless you bless me'" (Genesis 32:26 NLT). I love the visual image of Jacob wrestling with God in Genesis 32:22-32. This is a powerful story, and it raises many questions.  Obviously, God could have overpowered Jacob and ended things instantly. Why did God let the struggle go on? Here's the lesson: When God allows, note-He does not create the crisis, a crisis into your life, He doesn't solve it immediately. He uses the crisis as an opportunity to see if...

Owners and Stewards "Bring the whole tithe into the storehouse, that there may be food in my house. Test me in this," says the LORD Almighty, "and see if I will not throw open the floodgates of heaven and pour out so much blessing that there will not be room enough to store it" (Malachi 3:10 NIV). Stewardship at most churches is an awkward topic because most of us look at it as a means to give up "our" money.  We all have worked hard for our money and naturally want to protect it, which is in fact good stewardship.  According to...