"What good is it, my brothers and sisters, if someone claims to have faith but has no deeds? Can such faith save them? Suppose a brother or a sister is without clothes and daily food. If one of you says to them, "Go in peace; keep warm and well fed," but does nothing about their physical needs, what good is it? In the same way, faith by itself, if it is not accompanied by action, is dead" (James 2 14-17)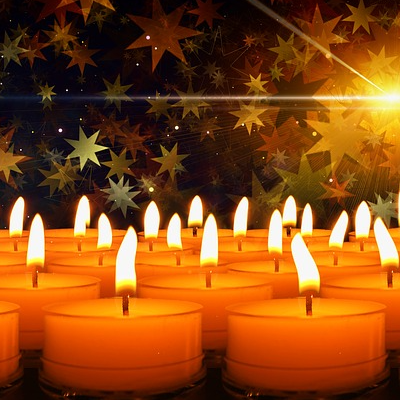 I think I can speak for most of us when I say that we typically have an easy time "living our faith" on Sunday mornings. As the week goes on however, it's clear that we tend to look less and less like Jesus. So, how can we live our faith? How can we seek His face and His will each day of the week?
Below are five tips that are useful in my life and I pray that you find them useful also.
1. Be Caring:
Caring is all about being physically present to a brother or sister in Christ who needs help. We 
acknowledge that we are not someone who takes the pain away, but rather someone who is willing to share it.
Matthew 11:29: "Take my yoke upon you and learn from me, for I am gentle and humble in heart, and you will find rest for your souls."
2. Be Confident:
Confidence is not arrogance, but rather it is a confidence that the best is yet to come. It is the realization that I am a child of God and I have a covenant relationship with Him. He will work good out of all situations
Hebrews 11:1: "Now faith is confidence in what we hope for and assurance about what we do not see."
3. Be Courageous:
Courage is the ability to fight giants with the knowledge that you are wearing the armor of God. "Your giant may be drugs or alcohol or depression. Regardless if God is with you, who can be against you?" Read Joshua 1 for a good lesson on courage."
Joshua 1:9: Have I not commanded you? Be strong and courageous. Do not be afraid; do not be discouraged, for the Lord your God will be with you wherever you go.
4. Be of Action:
There is an old song called "They Will Know We Are Christians By Our Love." Your love for others will speak volumes. A natural manifestation of this love is to be of service to others. Jesus wants us to feed his sheep and this takes action.
James 2:17: In the same way, faith by itself, if it is not accompanied by action, is dead.
5. Be Blessed:
God loves to bless those who are obedient and faithful. We see a perfect example of this in Luke 8. Jesus is in a crowd that nearly crushed him. A woman who has been bleeding for 12 years touches his cloak and is immediately healed. The woman believed in Jesus Christ by faith, and He rewarded her for it. Then he said to her, "Daughter, your faith has healed you. Go in peace." (Luke 8:48)
Prayer: Dear God, Help us to live our our faith as Your hands and feet each day of the week. Amen.
Todd Shupe is a Men's Ministry Specialist through the General Commission of United Methodist Men and is in training to be a Certified Lay Minister through the Louisiana Conference of the United Methodist Church. He currently serves as the President of the Baton Rouge District of United Methodist Men and is a Board Member for Gulf South Men and serves on the Action Team for The Kingdom Group. He is a volunteer for the Walk to Emmaus, Grace Camp, and Iron Sharpens Iron. Todd resides in Baton Rouge, Louisiana.
We welcome your comments below.
Thank you for visiting. We trust that you have enjoyed reading our articles.