Breaking Down the Components of Love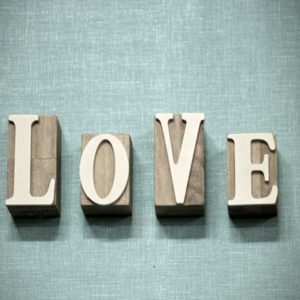 Perhaps the most common scripture that is read at a wedding is from 1 Corinthians 13.  This is beautiful scripture that defines what is and what is not love and is a favorite of mine.
I encourage you to read 13:4 and substitute your name for "love."  Our goal in life should be to achieve the characteristics that are described in this scripture.  God is love and if we want to be closer to God we must show His love to the world.
13:1-13:3 are very close to my heart.  I think far too often we focus on learning and understanding the Bible and doing good deeds to try to earn favor with God.  The most important thing we can do once we have accepted the love of Christ is to show the love of Christ to others.  This love starts with our spouse and family and works outward to the world in both word and deed. 
13:1 If I speak in the tongues of mortals and of angels, but do not have love, I am a noisy gong or a clanging cymbal.
13:2 And if I have prophetic powers, and understand all mysteries and all knowledge, and if I have all faith, so as to remove mountains, but do not have love, I am nothing.
13:3 If I give away all my possessions, and if I hand over my body so that I may boast, but do not have love, I gain nothing.
13:4 Love is patient; love is kind; love is not envious or boastful or arrogant
13:5 or rude. It does not insist on its own way; it is not irritable or resentful;
13:6 it does not rejoice in wrongdoing, but rejoices in the truth.
13:7 It bears all things, believes all things, hopes all things, endures all things.
13:8 Love never ends. But as for prophecies, they will come to an end; as for tongues, they will cease; as for knowledge, it will come to an end.
13:13 And now faith, hope, and love abide, these three; and the greatest of these is love.
 Love is also making time for those you love.   Love is listening not just hearing.  It is crying together and rejoicing together.  Love is when two become one body and love each other as Christ loved His church.  Tell your loved ones that you love them and reinforce it with your actions.
Todd Shupe is a Men's Ministry Specialist through the General Commission of United Methodist Men and is in training to be a Certified Lay Minister through the Louisiana Conference of the United Methodist Church. He currently serves as the President of the Baton Rouge District of United Methodist Men and is a Board Member for Gulf South Men and serves on the Action Team for The Kingdom Group. He is a volunteer for the Walk to Emmaus, Grace Camp, and Iron Sharpens Iron. Todd resides in Baton Rouge, Louisiana.
We welcome your comments below.
Thank you for visiting. We trust that you have enjoyed reading our articles.
Read more below or search for more topics...
Tear A Hole In The Roof! "One day Jesus was teaching, and Pharisees and teachers of the law were sitting there. They had come from every village of Galilee and from Judea and Jerusalem. And the power of the Lord was with Jesus to heal the sick.  Some men came carrying a paralyzed man on a mat and tried to take him into the house to lay him before Jesus.   When they could not find a way to do this because of the crowd, they went up on the roof and lowered him on his mat through the tiles into the middle...

The Lobbyist "There is a way that appears to be right, but in the end it leads to death" (Proverbs 14:12 NIV). There are numerous non-government organizations and companies that have a substantial lobbying presence in Washington, D.C.  An optimist would indicate that the lobbyists are there to educate lawmakers on the nuances of current or pending legislation that affects the employer of the lobbyist(s).  A pessimist would state that the lobbyists are there to unfairly influence the legislative process on current or pending legislation.  In any event, the job of the lobbyist is to try to convince those in power to...

Where Are You On The Road From Capernaum to Cana? "Wait for the LORD; be strong, and let your heart take courage; wait for the LORD" (Psalm 27:14 ESV).It has often been said that two things are certain in this life – death and taxes.  I would add one more to the list – problems.   We all face problems in life that are too great for us alone to handle.  I do not  know your particular story but I do know that each reader is in one of three seasons in life:  (1) in a storm, (2) exiting a storm, or...