Pause At Easter And Behold Our Savior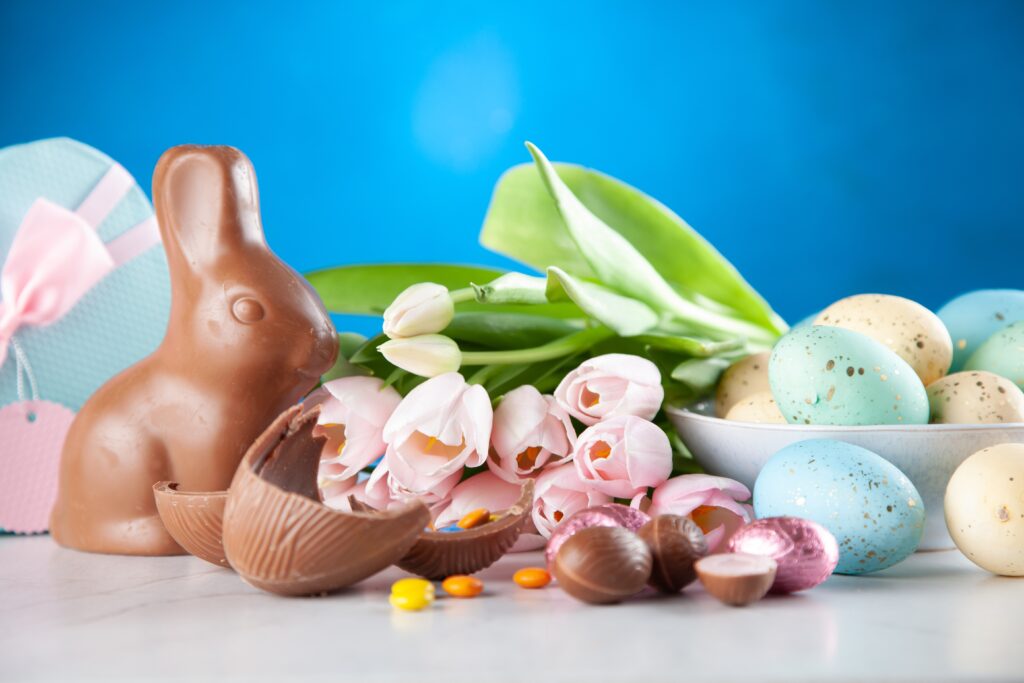 Easter is one of the principal holidays, or feasts, of Christianity. It marks the Resurrection of Jesus three days after His death by crucifixion.  It is a time of redemption, but we really have a poor understanding of the term.  Redemption is when somebody pays for your sins so that you can be forgiven and walk away justified. They do your time. They pay your penalty. All the things you've done wrong are paid for by somebody else.
That's what Jesus Christ did for you and me.  He lived a perfect life so that his sacrifice was enough to satisfy God's judgment. All of your sins were paid for on the cross, and we celebrate this gift at Easter.  Sin has always required blood for redemption from the Father.  Now, we no longer need to make animal sacrifices because the blood of Jesus has washed us all clean.
The word "behold" appears throughout the Bible.  I think it is noteworthy when it appears in regards to Jesus.  John 1:29 reads, "One day, Jesus came from Galilee to be baptized by John the Baptist in the Jordan River. When John saw Him coming, he announced, "Behold, the Lamb of God, who takes away the sin of the world!" (emphasis added).
This was an interesting choice of words to be received by Jewish ears due the symbolism of this verse. Once a year in the Jewish faith, a perfect, spotless lamb was sacrificed at Passover to represent the redemption of the world.
John was prophetically and symbolically speaking to the crowd.  John certainly knew the prophecy of Isaiah regarding the birth of Jesus, and he also knew the divinity of his Cousin.
The term "behold" is used again in regards to Jesus when He encountered Pilate.  When the religious leaders who wanted to crucify Jesus brought Him to Pilate, the Roman governor interviewed Jesus and acknowledged that He was totally innocent: "Pilate then called together the chief priests and the rulers and the people, and said to them, 'You brought me this man as one who was misleading the people. And after examining him before you, behold, I did not find this man guilty of any of your charges against him'" (Luke 23:13-14, emphasis added).  Pilate recognized that there was something special about Jesus.
Prior to handing Jesus over to be crucified, Pilate said to the Jews, "Behold your King!" (John 19:14, emphasis added).   I don't think this was a sincere statement from Pilate since he knew that Jesus had not made a claim of earthly political power.  However, I think this statement does serve as an important reminder for us.  We should indeed behold our King but not just at Easter because we should live every day as Easter people.
The reason we would obey the words of Pilate is because John took these words and under the inspiration of the Holy Spirit placed them in his Gospel.
Pilate had a choice and he made it for fleshly reasons.  Jesus also had a choice.  And although He was equal to God, He made a decision to yield to God as a sign of submission to the authority of God.
Pilate found no fault in Jesus. He didn't see any sin or crime that Jesus should be punished for.
If you have not acknowledged that Jesus Christ has a right to be Lord over your life, what do you find wrong with Him? On what basis do you reject what He did for you? On what grounds do you reject Him as your Savior?  Perhaps you have accepted Christ into your heart, but you are unable to forgive yourself for some past sin.  If so, do you realize that you are diminishing what Jesus has done for you? 
Jesus left us with the Holy Spirit and that Spirit is inviting us each day into Holy fellowship through the invitation of Revelation 3:20.  "Behold, I stand at the door, and knock: if any man hear my voice, and open the door, I will come in to him, and will sup with him, and he with me (emphasis added)." 
At Easter this year, we should enjoy chocolate rabbits, easter eggs, and a nice dinner.  All of these things are fine.   However, we should also enjoy a moment to stop and "behold" the ransom that has been paid for us by our Lord and Savior. 
Prayer:  Dear God, Thank you for the blessing of Easter.  Give us the wisdom and courage to live each day as Easter people.  Amen. 
Todd Shupe is a Men's Ministry Specialist through the General Commission of United Methodist Men and is in training to be a Certified Lay Minister through the Louisiana Conference of the United Methodist Church. He currently serves as the President of the Baton Rouge District of United Methodist Men and is a Board Member for Gulf South Men and serves on the Action Team for The Kingdom Group. He is a volunteer for the Walk to Emmaus, Grace Camp, and Iron Sharpens Iron. Todd resides in Baton Rouge, Louisiana.
We welcome your comments below.
Thank you for visiting. We trust that you have enjoyed reading our articles.
Read more below or search for more topics...
The Sniper "Furthermore, just as they did not think it worthwhile to retain the knowledge of God, so God gave them over to a depraved mind, so that they do what ought not to be done.   They have become filled with every kind of wickedness, evil, greed and depravity. They are full of envy, murder, strife, deceit and malice. They are gossips, slanderers, God-haters, insolent, arrogant and boastful; they invent ways of doing evil; they disobey their parents; they have no understanding, no fidelity, no love, no mercy.  Although they know God's righteous decree that those who do such things deserve death, they not only...

Living Your Faith "What good is it, my brothers and sisters, if someone claims to have faith but has no deeds? Can such faith save them? Suppose a brother or a sister is without clothes and daily food. If one of you says to them, "Go in peace; keep warm and well fed," but does nothing about their physical needs, what good is it? In the same way, faith by itself, if it is not accompanied by action, is dead" (James 2 14-17) I think I can speak for most of us when I say that we typically have an easy time...

Finding the Fruits of the Spirit "If we live in the Spirit, let us also walk in the Spirit.  Let us not be desirous of vain glory, provoking one another, envying one another" (Galatians 5:25-276 KJV). I love to watch St. Louis Cardinals baseball games on television.  I played little league baseball but knew at a very young age that I would never play professional baseball at any level.  I simply did not have the talent.  It was not "in" me.  I had the gift of a strong arm.  However, it was not the strongest by far and when combined with an...