Proper Casting is Essential for a Bountiful Harvest
 "casting all your anxieties on him, because he cares for you."  1 Peter 5:7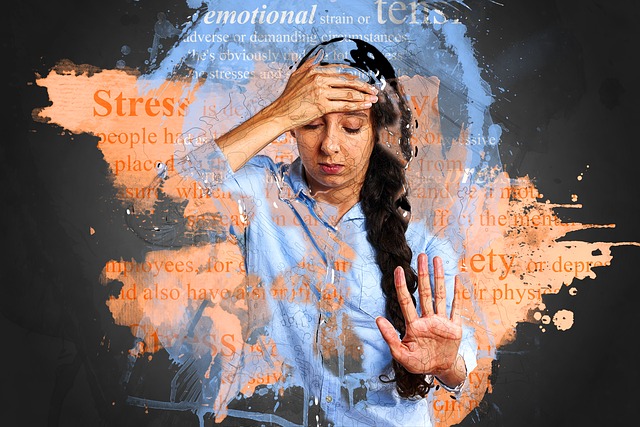 All fishermen know that proper casting is essential to catching fish.  For some fish such as bass, we cast and then slowly reel the hook back in to attract a strike.  However, the opposite is true for some other fish.  For example, when I fish for catfish, I cast and wait.  1Peter 5:7 is a favorite scripture of mine because it tells us that we can cast all of our anxieties on Him.  The Psalmist gives similar instructions in Pslam 55:22.  "Cast your cares on the Lord and He will sustain you; He will never let the righteous be shaken." 
Each day I cast my anxiety on our Lord.  However, each day I also take it back.  The key to fishing with God is patience.  Fishing for catfish requires sitting patiently and waiting. "Wait for the Lord; be strong and take heart and wait for the Lord  (Psalm 27:14).  Our time and God's time are as far as the East is from the West.  2 Peter 3:8 tells us "But do not forget this one thing, dear friends: With the Lord a day is like a thousand years, and a thousand years are like a day."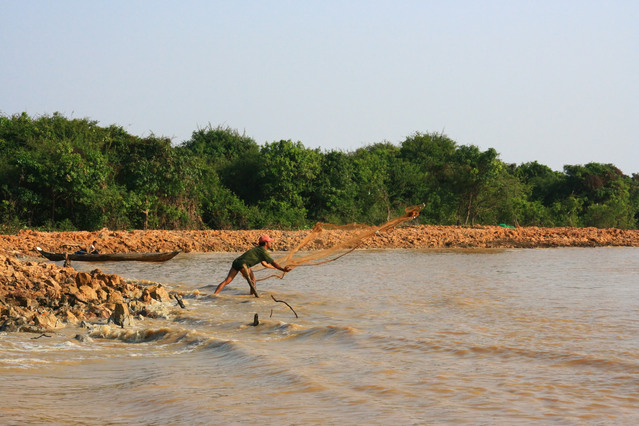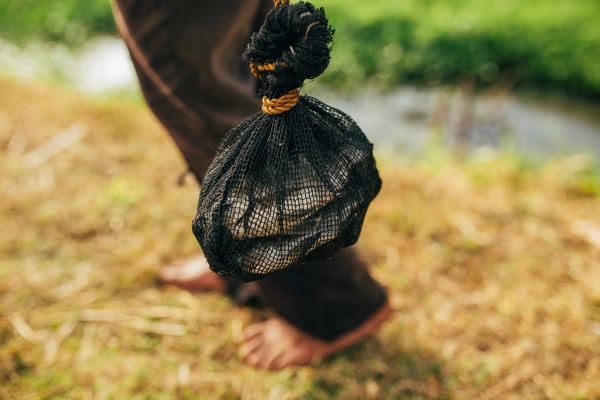 Some would say that an inability to cast and leave your anxiety on God is an indication of a lack of faith.  Perhaps this is true but I don't think so.  I have faith but I think many of us struggle with the "human condition."  Faith is critical for a disciple, and I think it is a natural consequence of our human condition to cry out to God in times of despair.  I would never underestimate the need for faith or the value of all the fruits of the spirit.  However, I think love is of upmost importance to the disciple.  "If I have the gift of prophecy and can fathom all mysteries and all knowledge, and if I have a faith that can move mountains, but do not have love, I am nothing"  (1 Cor. 13:2).
 Our God is waiting patiently for us to come to surrender to Him and give Him our anxiety.  Then, and only then, we can live without worry.  "Say to those who have an anxious heart, "Be strong; fear not! Behold, your God will come with vengeance, with the recompense of God. He will come and save you" (Isaiah 35:4).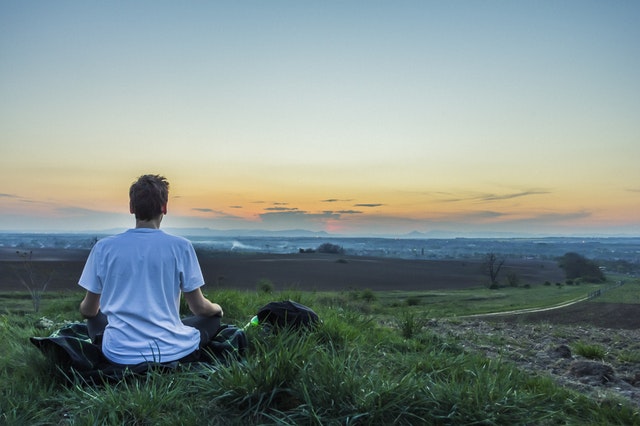 Fishing was a common trade in the time of Jesus.  It is well known that some of His diciples were fishermen and even returned to fishing after His crucifixion.  I love the story in John 21 when the disciples were not catching fish and a Jesus tells the disciples to "Throw your net on the right side of the boat and you will find some."   The disciples did not know at the time to whom they were speaking.   His advice is still applicable today.  We may not be physically fishing with nets or poles but all of us are fishing for peace.  The key is to cast it on Him and leave it.  Jesus will tell you where and how to cast it, just be patient and wait for His voice and don't be surprised if you don't immediately recognize the source of the voice.  Cast your anxiety on Him and the harvest of peace will surpass that of all understanding. 
Todd Shupe is a Men's Ministry Specialist through the General Commission of United Methodist Men and is in training to be a Certified Lay Minister through the Louisiana Conference of the United Methodist Church. He currently serves as the President of the Baton Rouge District of United Methodist Men and is a Board Member for Gulf South Men and serves on the Action Team for The Kingdom Group. He is a volunteer for the Walk to Emmaus, Grace Camp, and Iron Sharpens Iron. Todd resides in Baton Rouge, Louisiana.
We welcome your comments below.
Thank you for visiting. We trust that you have enjoyed reading our articles.
Read more below or search for more topics...
Resolve to Rest "Crowds of people were coming and going so that Jesus and his followers did not even have time to eat. He said to them, 'Come away by yourselves, and we will go to a lonely place to get some rest'" (Mark 6:31 NCV).Each year our lives get busier.  We have more responsibilities at home, work, and church.  According to a recent ABC news report, 85.8 percent of males and 66.5 percent of females work more than 40 hours per week.  Now, add on to this our responsibilities with our family, church, and other community organizations.  Each year we all...

Book Review: Overcoming Racial And Cultural Barriers To Disciple Men by Rev. Elmo Winters "And hath made of one blood all nations of men for to dwell on all the face of the earth, and hath determined the times before appointed, and the bounds of their habitation" (Acts 17:26 KJV).Each generation faces unique challenges that historians use to define that time period or generation.  There are some challenges that seem to transcend time and linger from one generation to the next.  The issue of race is as old as the Biblical story of the Samaritan woman at the well that...

Real Faith Has Works "What good is it, my brothers and sisters, if someone claims to have faith but has no deeds? Can such faith save them? (James 2:14 NIV). Most surveys show that the vast majority of Americans self-identify as Christians and have faith in God.  This is great, but James 2:14 puts this in context.  "What good is it, my brothers and sisters, if someone claims to have faith but has no deeds? Can such faith save them?"In my Bible, the heading for Hebrews 11 reads "Faith in Action" and the first verse of chapter 11 teaches, "Now faith is confidence in...