"I have fought the good fight, I have finished the race, I have kept the faith" (2 Timothy 4:7 NIV).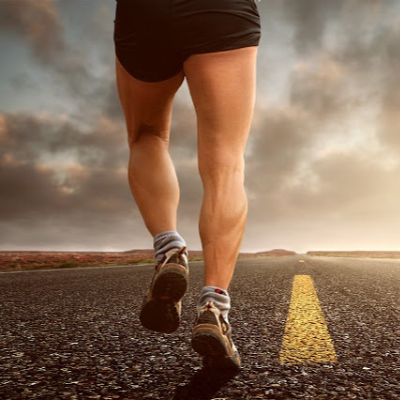 As a child, I reminder being told to walk and not to run.  Today, many of us use the expression, "I am going to run to the store."  In fact, we are going to get in our car and drive to the store and then walk in to shop.  I see many more walkers than runners in my neighborhood.   I prefer to walk than to run but sometimes in life we need to run.  Running is great for exercise, but we should also "run" or move quickly for other reasons. Below are a few examples.
If God is asking you to do something, then move quickly to do it.  The dishonest manager in Luke 16 is not a hero because of his dishonesty but because he looked ahead, made a wise plan, and acted
Third, always be quick to keep your promises to God.  "If you make a promise to God, keep your promise. Don't be slow to do what you promised. God is not happy with fools. Give God what you promised to give him. It is better to promise nothing than to promise something and not be able to do it" (Ecclesiastes 5:4-5).  Many of us are procrastinators, or we wait for the perfect time to do something.  The Bible says in Ecclesiastes 11:4, "If you wait for perfect conditions, you will never get anything done." 
When you are faced with temptation, run.  2 Timothy 22 teaches, "Run from temptations that capture young people."  Potiphar's wife tried to seduce a young, handsome Joseph, but he resisted.  Genesis 39:12 tells us, "… he left his cloak in her hand and ran out of the house."
You should move quickly to accept God's salvation. God has offered you salvation, and today is the day to accept it. The Bible says in 2 Corinthians 6:2, "Right now God is ready to welcome you. Today he is ready to save you."  How do you accept salvation? You turn away from yourself and toward God. You trust Christ to come into your life, forgive your sins, and make you who He wants you to be.
If you see an opportunity to do something good for someone else, do it immediately. God will put people in your life with needs. Proverbs 3:27 says, "Do not withhold good from those who deserve it when it's in your power to help them." John Wesley said, "Do all the good you can. By all the means you can. In all the ways you can. In all the places you can. At all the times you can. To all the people you can. As long as ever you can."
Prayer:  Dear God, Thank you for always welcoming us as we run to you.  Amen.
Todd Shupe is a Men's Ministry Specialist through the General Commission of United Methodist Men and is in training to be a Certified Lay Minister through the Louisiana Conference of the United Methodist Church. He currently serves as the President of the Baton Rouge District of United Methodist Men and is a Board Member for Gulf South Men and serves on the Action Team for The Kingdom Group. He is a volunteer for the Walk to Emmaus, Grace Camp, and Iron Sharpens Iron. Todd resides in Baton Rouge, Louisiana.
We welcome your comments below.
Thank you for visiting. We trust that you have enjoyed reading our articles.
Read more below or search for more topics...
An Attitude of Gratitude "Give thanks in all circumstances; for this is God's will for you in Christ Jesus" (1 Thessalonians 5:18 NIV). We all know someone with a lousy attitude, maybe that person is you.  If your attitude is bad, you probably lack gratitude.  If we focus on our past mistakes and sins, we can't see our present blessings.  Sometimes, we are stuck in the past with a legitimate complaint – Why did I not get the promotion?  Why did my house burn down?  Why did my child die before me?   Life is hard and sometimes unfair.  Jesus spoke about the certainty of...

Understanding Love Through Reading from the Scripture "So now faith, hope, and love abide, these three; but the greatest of these is love"(1 Corinthians 13:13 ESV).Perhaps the most common scripture that is read at a wedding is from 1 Corinthians 13. This is beautiful scripture that defines what is -- and what is not -- love.   This scripture reveals the deep and unbreakable love that God has for us.   Love is the heart of the Gospel because God is love.   When Jesus was asked to identify the greatest commandment in the Law, He responded, "Love the Lord your God with all...

Unity in the Body of Christ "Be completely humble and gentle; be patient, bearing with one another in love. Make every effort to keep the unity of the Spirit through the bond of peace. There is one body and one Spirit, just as you were called to one hope when you were called" (Ephesians 4:2-4 NIV). Church attendance and tithing continues to plunge.  Sadly, many churches close each year due to insufficient funds to operate.  As disciples of Christ, it is incumbent upon us to raise up new disciples.  We must find our "Timothy" as did the Apostle Paul.  Actually, we must find at least two or three...