"I have fought the good fight, I have finished the race, I have kept the faith" (2 Timothy 4:7 NIV).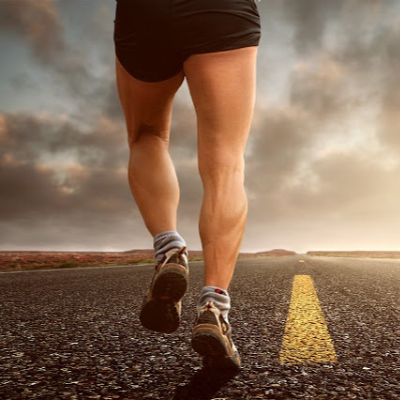 As a child, I reminder being told to walk and not to run.  Today, many of us use the expression, "I am going to run to the store."  In fact, we are going to get in our car and drive to the store and then walk in to shop.  I see many more walkers than runners in my neighborhood.   I prefer to walk than to run but sometimes in life we need to run.  Running is great for exercise, but we should also "run" or move quickly for other reasons. Below are a few examples.
If God is asking you to do something, then move quickly to do it.  The dishonest manager in Luke 16 is not a hero because of his dishonesty but because he looked ahead, made a wise plan, and acted
Third, always be quick to keep your promises to God.  "If you make a promise to God, keep your promise. Don't be slow to do what you promised. God is not happy with fools. Give God what you promised to give him. It is better to promise nothing than to promise something and not be able to do it" (Ecclesiastes 5:4-5).  Many of us are procrastinators, or we wait for the perfect time to do something.  The Bible says in Ecclesiastes 11:4, "If you wait for perfect conditions, you will never get anything done." 
When you are faced with temptation, run.  2 Timothy 22 teaches, "Run from temptations that capture young people."  Potiphar's wife tried to seduce a young, handsome Joseph, but he resisted.  Genesis 39:12 tells us, "… he left his cloak in her hand and ran out of the house."
You should move quickly to accept God's salvation. God has offered you salvation, and today is the day to accept it. The Bible says in 2 Corinthians 6:2, "Right now God is ready to welcome you. Today he is ready to save you."  How do you accept salvation? You turn away from yourself and toward God. You trust Christ to come into your life, forgive your sins, and make you who He wants you to be.
If you see an opportunity to do something good for someone else, do it immediately. God will put people in your life with needs. Proverbs 3:27 says, "Do not withhold good from those who deserve it when it's in your power to help them." John Wesley said, "Do all the good you can. By all the means you can. In all the ways you can. In all the places you can. At all the times you can. To all the people you can. As long as ever you can."
Prayer:  Dear God, Thank you for always welcoming us as we run to you.  Amen.
Todd Shupe is a Men's Ministry Specialist through the General Commission of United Methodist Men and is in training to be a Certified Lay Minister through the Louisiana Conference of the United Methodist Church. He currently serves as the President of the Baton Rouge District of United Methodist Men and is a Board Member for Gulf South Men and serves on the Action Team for The Kingdom Group. He is a volunteer for the Walk to Emmaus, Grace Camp, and Iron Sharpens Iron. Todd resides in Baton Rouge, Louisiana.
We welcome your comments below.
Thank you for visiting. We trust that you have enjoyed reading our articles.
Read more below or search for more topics...
The Darkness Of Spiritual Blindness "Teach me your way, LORD, that I may rely on your faithfulness; give me an undivided heart, that I may fear your name" (Psalm 86:11 NIV). One of the worst things we can say to another person is to call them a liar.  The words sting because they are often perceived as an attack on the character of the accused.  Yes, the words are often hurtful, but they are always true.  Men, each one of us has at one time fallen short of honesty.   Sin entered the world through the lying words of the serpent, and it...

Acceptance is not Approval "Accept each other just as Christ has accepted you so that God will be given glory"  (Romans 15:7 NLT). The blood of Jesus provides us the opportunity for forgiveness of our sins.  Our sins will be cast as far as the east is from the west once we earnestly repent and ask His forgiveness.   However, our society has slowly tried to redefine what is and is not a sin.  In the political world, these are known as wedge issues that force people to one side or the other.  By design, there is no common ground.   Similarly, the enemy...

What Motivates You? "All a person's ways seem pure to them, but motives are weighed by the Lord"  (Proverbs 16:2 NIV). We typically won't do anything unless we are motivated to do so.  We take action based on a variety of motivations.  Our motivations can be positive or negative.  Some of the common negative motivators include pride, anger, revenge, entitlement, or the desire for approval or to impress others. These motivations are clearly negative and come from a sinful flesh and do not honor God (Romans 8:8). Nothing is hidden from our Lord.  He even evaluates the motivation of our hearts when we give offerings to...