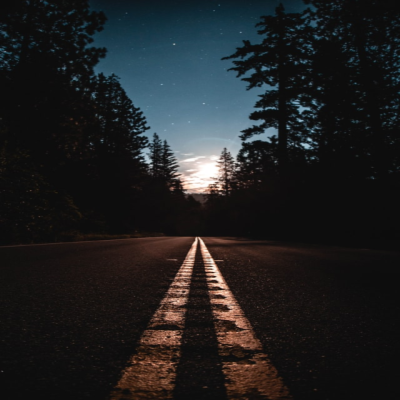 Trust God, Not Your Feelings
"There is a way that appears to be right, but in the end it leads to death" (Proverbs 14:12 NIV).
Have you ever heard the expression, "trust your gut."  This speaks to our natural desire to go with our feelings.  If it feels right, it must be right.  The problem is that often what feels right to us is not always right to God. The Bible teaches about a time when the world was in anarchy because of this attitude: "Every man did that which was right in his own eyes" (Judges 21:25).   Today, do we do what feels right or do we live a prayerful life and invite the Holy Spirit to be present and guide us in our decisions so they bring honor and glory to Him rather than pleasure to us?
If you reflect back on the poor decisions in your life, they are likely decisions that were made based on emotions and not prayer.  Yes, God gave us our feelings but that does not mean that all of our emotions are good.  For example, we have the ability to be jealous and envious, but Scripture speaks at length that these feelings are to be avoided. 
Emotional-based decisions are particularly dangerous when it comes to major decisions such as marriage and children, divorce, and new relationships after a divorce.  "After people get divorced, they rush into a new relationship because they hurt," says Dr. Myles Munroe. "They believe the secret to relieving the hurt is a new relationship, which is the worst thing a person can do. If you get remarried and you're still hurting, you are taking your hurt into another relationship, and that is going to become the foundation of the relationship, which is faulty."
When you are making decisions regarding a new relationship, do not make decisions based on your feelings. Our feelings are temporal and not always rational, no matter how strong that may feel. It is important to take the time to grow and to build your life on a strong foundation.  The Old Testament is full of stories of people that made emotional-based decisions that displeased God and prayerful decisions that honored God.  Decisions that honor God will bring about His favor and blessing.
One of my favorite Bible verses comes from Joshua 24:15. "But as for me and my household, we will serve the Lord."  If we are to truly serve Him, the we are to make decisions that honor Him by inviting Him to be present and walk with us.  The alternative is not very inviting.  The prophet Jeremiah wrote, "This is what the LORD says: 'Cursed is the one who trusts in man, who depends on flesh for his strength and whose heart turns away from the LORD'" (Jeremiah 17:5).  Serve the LORD and be blessed.
Prayer: Dear God: Great is thy faithfulness. Amen.
Todd Shupe is a Men's Ministry Specialist through the General Commission of United Methodist Men and is in training to be a Certified Lay Minister through the Louisiana Conference of the United Methodist Church. He currently serves as the President of the Baton Rouge District of United Methodist Men and is a Board Member for Gulf South Men and serves on the Action Team for The Kingdom Group. He is a volunteer for the Walk to Emmaus, Grace Camp, and Iron Sharpens Iron. Todd resides in Baton Rouge, Louisiana.
We welcome your comments below.
Thank you for visiting. We trust that you have enjoyed reading our articles.
Read more below or search for more topics...
True Freedom "There is no fear in love. But perfect love drives out fear, because fear has to do with punishment. The one who fears is not made perfect in love" (1 John 4:18 NIV). One of the greatest blessings we have as Americans is our freedom.   The first ten amendments of the Bill of Rights guarantee us certain rights that are fundamental to our freedom.  Despite all of our freedoms, many people still live in bondage and have denied themselves true freedom. Many us live in fear of something – death, debt, an abusive spouse, etc.  Some live with guilt over something...

R-E-S-P-E-C-T  "Be devoted to one another in love. Honor one another above yourselves" (Romans 12:10 NIV).There was a hit song in 1967 by Aretha Franklin titled "Respect."  Respect is important for both husbands and wives, and Scripture calls each partner to respect the other.  Husbands are specifically called in 1 Peter 3:7 to respect their wife and are given reasons.  "Husbands, also live with your wife the way you know is right. Respect her because she is a woman. She is not as strong as a man. Also respect her because God has given her, as well as you, the blessing of...

Judgment or Grace? "…Then neither do I condemn you," Jesus declared. "Go now and leave your life of sin"  (John 8:11 NIV). John 8:1-11 tells us the story of a woman caught in adultery.  The religious leaders, the Pharisees, tried to use her sin to force Jesus to support their decision to stone her to death, which was in accordance with Mosaic law. "1 Jesus returned to the Mount of Olives, 2 but early the next morning he was back again at the Temple. A crowd soon gathered, and he sat down and taught them. 3 As he was speaking, the teachers of religious law and the Pharisees brought...