A Spiritual Health Check-Up - How is Your Discipleship?
"The things you have heard me say in the presence of many witnesses entrust to reliable people who will also be qualified to teach others" (2 Timothy 2:2 NIV).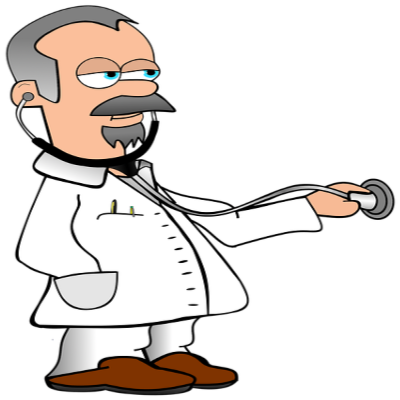 Our health is very important to us.  Many of us try to watch what we eat and try to exercise.  We go to the doctor each year for a flu shot and an annual check-up.   There has been an increased awareness in recent years regarding the need for mental health awareness.   Our mental health is related to our physical health.  I wonder if we give our spiritual health the same attention as we do our physical and mental health?  I see our overall health as a three-legged stool:  mental, physical, and spiritual, and they are all equally important and equally dependent on each other.
For many of us, when we think of our spiritual health, we think of prayer, service, witness, tithes, worship, and Scripture.  These are all good things, but hopefully, they are all equipping you as a disciple.  If you claim to be a Christian and are not engaged in discipleship, your faith is lukewarm (Revelation 3:16). 
A Christian is a disciple of Jesus and is committed to bringing others to Jesus.  To do so, we must be in a community with others.  This sense of community not only brings others to Christ but strengthens our discipleship and our spiritual health. 
Paul was an author of many of the books of the New Testament.  He was a mature Christian that was dedicated to raising up Christian disciples and leaders in the new Church.  Timothy traveled with Paul and was mentored by him.
It is important for us all to have a "Paul" and a "Timothy" in our life.  A "Paul" is typically an older mentor, has been a Christian longer than you, and helps you to grow spiritually.   A  "Timothy" is somebody who hasn't been a Christian as long as you, and you are helping to disciple and encourage them.   I am a "Paul" and "Timothy" for some men, and some men serve these roles for me.  These roles not only help my personal discipleship but also honor God by growing His kingdom.  Also, having these people in my life builds up my support team and helps my spiritual health.  Ecclesiastes 4:12 teaches us, "Though one may be overpowered, two can defend themselves.  A cord of three strands is not quickly broken."
In 2 Timothy 2:2, Paul writes to Timothy: "The things you have heard me say in the presence of many witnesses entrust to reliable people who will also be qualified to teach others."  We see God's plan for discipleship in this verse.  Paul wants Timothy to find somebody to mentor.  If Christian leaders don't raise up new Christian leaders, then who will?  Who will help us with our spiritual health?  Who will help mentor and encourage the next generation of disciples?  Find a Paul and a Timothy and be a Paul and a Timothy.  Be blessed as you are a blessing to others.
Prayer:  Dear God:  We thank you for those that have walked before us such as Paul and Timothy.  Thank you for the peace that we have through the Bible.  Help us dear God to both find and be a Timothy and Paul.
Todd Shupe is a Men's Ministry Specialist through the General Commission of United Methodist Men and is in training to be a Certified Lay Minister through the Louisiana Conference of the United Methodist Church. He currently serves as the President of the Baton Rouge District of United Methodist Men and is a Board Member for Gulf South Men and serves on the Action Team for The Kingdom Group. He is a volunteer for the Walk to Emmaus, Grace Camp, and Iron Sharpens Iron. Todd resides in Baton Rouge, Louisiana.
We welcome your comments below.
Thank you for visiting. We trust that you have enjoyed reading our articles.
Read more below or search for more topics...
From Flooded Out To Flooded With Faith: A First-Hand Recollection In this blog I would like to explore the effects that the 2016 flooding in Baton Rouge had on my home and why it only strengthened his faith in the end. As I type this on August 13, 2017, I reflect on the one year anniversary of the "great" flood of 2016 that damaged so many homes in the Baton Rouge, Louisiana area – mine included. In my humble opinion there was nothing "great" about the flood; it was a terrible event for all and resulted in hardship for many.The "great"...

Choose Humility, Not Pride "So humble yourselves under the mighty power of God, and at the right time He will lift you up in honor" (1 Peter 5:6 (NLT). Pride is perhaps the most serious of the seven deadly sins from Scripture.  It is the most demonic because by its very nature it is a rejection of God.  Pride is a gateway sin for many men because it is the root cause of other capital sins.  Pride is terrible motivator and will lead to a terrible outcome.  Proverbs 16:18 warns, "Pride goes before destruction, a haughty spirit before a fall." One of the most important...

Happy Memories from Bad Experiences "Every time I think of you, I give thanks to my God"  (Philippians 1:3 NLT). I love the encouragement found in the book of Philippians.  One of the reasons Paul wrote this book was to thank the church at Philippi for their help.  He writes, "I thank God for the help you gave me" (Philippians 1:5).  He also wrote, "no church entered into partnership with me in giving and receiving, except you only" (Philippians 4:15); "Even in Thessalonica you sent me help for my needs once and again" (Philippians 4:16).    The generosity of the Philippians to Paul compelled him...