Book Review: Twelve Ordinary Men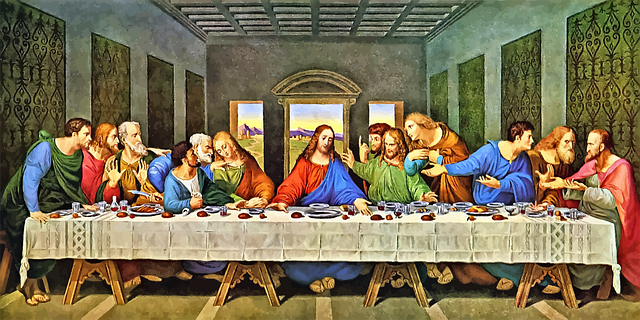 "Instead, speaking the truth in love, we will grow to become in every respect the mature body of Him who is the head, that is, Christ (Ephesians 4:15 NIV).
I have enjoyed reading the book, "Twelve Ordinary Men" by John MacArthur.   Each chapter focused on a different disciple and blessed me with new insight to each of these men.  I was particularly drawn to the chapter about John, the Apostle of Love.  Throughout our lives we all find ourselves on different sides of the truth and love issue.  Sometimes we want justice and sometimes we want mercy. Most of us settle on the side that best suits our purpose for the particular issue at the particular time. 
However, it is a false choice to choose between truth and love.  For a Christian that is growing in sanctification, the two go together.  According to the book, "Zeal for the truth must be balanced by love for people.  Truth without love has no decency, its brutality.  On the other hand, love without truth has no character its just hypocrisy." 
Today many people are imbalanced in the matter of truth/love.  Love is often given higher priority over truth.  MacArthur writes, "Some are merely ignorant; others are deceived; still others simply do not care about what is true."  The author states that what they are left with is "error, clothed in a shallow, tolerant sentimentality."  This is not true love because there is a lack of truth.  "Therefore, even the love they speak of is a tainted love."  Real love "does not rejoice in iniquity but rejoices I the truth" (1 Corinthians 13:6).
A key point in the book is the concept of equality of the two virtues.  "The truly godly person must cultivate both virtues in equal proportions.  If you could wish for anything in your sanctification, wish for that.  If you pursue anything in the spiritual realm, pursue a perfect balance of truth and love.  Know the truth and uphold it in love."  To know truth and love is to know Jesus.  In John 14:6, Jesus reveals Himself as truth by stating, "I am the way and the truth and the life."  John clearly understood the truth and love nature of Jesus when he wrote in 1 John 4:8, "Anyone who does not love does not know God, because God is love." 
The author points to Ephesians 4 in which the apostle Paul describes the balance of truth and love as the very pinnacle of spiritual maturity.  Ephesians 4:15 teaches, "Instead, speaking the truth in love, we will grow to become in every respect the mature body of him who is the head, that is, Christ."  Sanctification is essential to living out this Scripture.  According to MacArthur, "Manifesting both truth and love is possible only for the mature believer who has grown into the measure of the stature that belongs to the fullness of Christ." 
We know the truth when we know Christ.  His Word is the truth.  We know true love when we love as Christ loves, unconditionally.  The greatest truth is love and truth and love are inseparable.  They are intimately related in the Great Commandment which is the true Word of God (Matthew 22:37-40).
This book provides the reader with a better understanding of Jesus, His disciples, and yourself.
Prayer:  Dear God, Thank you for the twelve apostles of Jesus, and their acts to start Your church.  Please help us to continue to advance Your kingdom on earth.  Amen.
Todd Shupe is a Men's Ministry Specialist through the General Commission of United Methodist Men and is in training to be a Certified Lay Minister through the Louisiana Conference of the United Methodist Church. He currently serves as the President of the Baton Rouge District of United Methodist Men and is a Board Member for Gulf South Men and serves on the Action Team for The Kingdom Group. He is a volunteer for the Walk to Emmaus, Grace Camp, and Iron Sharpens Iron. Todd resides in Baton Rouge, Louisiana.
We welcome your comments below.
Thank you for visiting. We trust that you have enjoyed reading our articles.
Read more below or search for more topics...
Obstacles to Joy "I have told you these things, so that in me you may have peace. In this world you will have trouble. But take heart! I have overcome the world"  (John 16:33 NIV). We all have stress and anxiety.  These are obstacles to the happiness that we all seek.  I think what is important is how we deal with these obstacles.  A little bit of stress is natural and no problem.  It can be helpful and protect us from dangerous situations. Regardless of the source of our stress, we as Christians have a proven method to rid ourselves of it but it takes courage...

Look Past The Sin To See The Person – Examples From Godly Women "A wife of noble character who can find? She is worth far more than rubies" (Proverbs 31:10 NIV).Women have always been vitally important to Christianity.  Their love and compassion have been recorded since the beginning of time.  When thinking about the beginning, we often think of Eve and her sin of eating from the tree of knowledge of good and evil in the Garden of Eden.  Due to God's grace she still had children and is forever known as the mother of all creation.  But we tend to...

My Dream That Carried A Message From God "In the last days, God says, I will pour out my Spirit on all people. Your sons and daughters will prophesy, your young men will see visions, your old men will dream dreams" (Acts 2:17 NIV).I have lived 47 years and never felt that I had received a message from God.  I envied the people in the Bible that spoke to God either in person, through dreams or angels. I had decided that I was only going to hear God's word through Godly friends, church, small groups, and reading the Bible.I longed to...