Revival Starts With Your Heart
"If my people, who are called by my name, will humble themselves and pray and seek my face and turn from their wicked ways, then I will hear from heaven, and I will forgive their sin and will heal their land"  (2 Chronicles 7:14 NIV).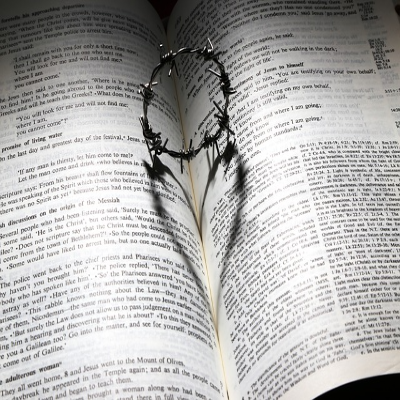 I once heard a pastor on the radio say that a great Christian revival will begin when everyone that attends church follows God's word and tithes 10 percent to their church.  I thought to myself – yes, that would be a tremendous thing and the church universal could do great things with that money. I imagined the missions to foreign countries, feeding the homeless, programs aimed at youth, men, women, young couples, and elderly.
But then I thought, 'a tithe should only be given out of love, not an obligation. The simple fact is that God does not need your money and His will shall be done regardless of your tithe. Your tithe is
symbolic of the spiritual condition of your heart, which concerns God much more than your tithe, bank account, and material possessions.
The Word of God in Malachi 3:10 reads, "Bring the whole tithe into the storehouse, that there may be food in my house. Test me in this," says the Lord Almighty, "and see if I will not throw open the floodgates of heaven and pour out so much blessing that there will not be enough to store it." So, by denying our tithe to God we are denying nothing to Him. However, we are denying ourselves a blessing. St. Paul sums this up beautifully in 2 Corinthians 9:6-7: "The point is this: whoever sows sparingly will also reap sparingly, and whoever sows bountifully will also reap bountifully. Each one must give as he has decided in his heart, not reluctantly or under compulsion, for God loves a cheerful giver." We are told in Matthew 6:33: "But seek ye first the kingdom of God, and his righteousness, and all these things shall be added unto you."
I believe that revival starts when all people turn their focus on God rather than on themselves. Sin is the inevitable result of our natural tendency to focus on ourselves, our desires, our flesh, and our will. True revival will come, "If my people, which are called by my name, shall humble themselves, and pray, and seek my face, and turn from their wicked ways; then will I hear from heaven, and will forgive their sin, and will heal their land" (2 Chronicles 7:14). A key component of revival is for each husband in each house to submit to God and lead the way for his family to a Christ-centered life. In summary, consider the Word of God in Joshua 24:15: "But if serving the LORD seems undesirable to you, then choose for yourselves this day whom you will serve, whether the gods your ancestors served beyond the Euphrates, or the gods of the Amorites, in whose land you are living. But as for me and my household, we will serve the LORD." Serve the Lord by giving Him your heart – your whole heart – and then YOU will may be the spark that starts the fire of revival. Revival won't come due to giving back to God what already belongs to God (i.e., money), but it will come by giving him our heart – our whole heart.
Prayer:  Dear God, Help us to humble ourselves and pray and seek Your face and turn our wicked ways, then we know You will hear from heaven, and You will forgive our sin and will heal our land. Amen.
Todd Shupe is a Men's Ministry Specialist through the General Commission of United Methodist Men and is in training to be a Certified Lay Minister through the Louisiana Conference of the United Methodist Church. He currently serves as the President of the Baton Rouge District of United Methodist Men and is a Board Member for Gulf South Men and serves on the Action Team for The Kingdom Group. He is a volunteer for the Walk to Emmaus, Grace Camp, and Iron Sharpens Iron. Todd resides in Baton Rouge, Louisiana.
We welcome your comments below.
Thank you for visiting. We trust that you have enjoyed reading our articles.
Read more below or search for more topics...
Use Your Words to Build Up the Body of Christ "Death and life are in the power of the tongue: and they that love it shall eat the fruit thereof" (Proverbs 18:21 KJV).We all say things that we regret and wish we could take back. Our words will invariably hurt somebody's feelings and cause pain. Proverbs 18:21 tells us, "Death and life are in the power of the tongue; And they that love it shall eat the fruit thereof."  The tongue is a symbol of life or death "Our words can be used to share the Good News with others or tear...

Joy IS Contingent On A House "My Father's house has many rooms; if that were not so, would I have told you that I am going there to prepare a place for you?" (John 14:2 NIV). Are you joyful?  Sadly, many cannot answer yes to this question.  Instead, they have postponed joyfulness until they obtain something such as a promotion, retirement, new boat, etc.  In essence they have chosen to have their joy contingent on an earthly achievement or possession.  It is important to recognize that there is a difference between happiness and joy.  Happiness is temporary and is largely based on our...

Who Do You Trust? "'My thoughts are nothing like your thoughts,' says the Lord. 'And my ways are far beyond anything you could imagine. For just as the heavens are higher than the earth, so my ways are higher than your ways and my thoughts higher than your thoughts'" (Isaiah 55:8-9 NLT).Many years ago, I was an undergraduate student.  I took a few Philosophy courses to fulfill the degree requirements in liberal arts.  I loved the classes because they forced me to attempt a deeper level of understanding.  One class was on Logic and Reasoning and we (students) were given an...