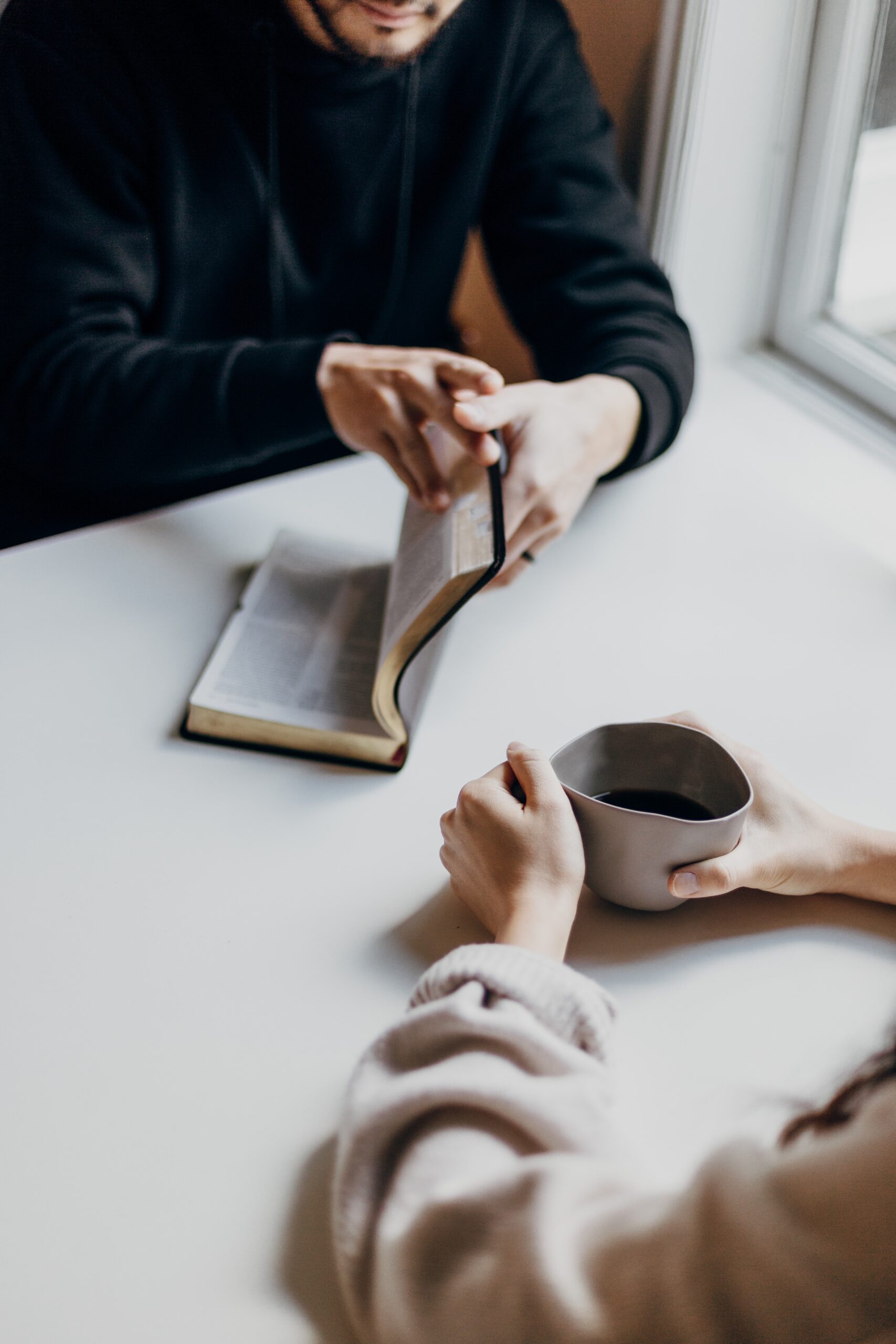 The Holy Covenant of Marriage – Part 2: Marriage as a Holy Covenant
"For this reason, a man will leave his father and mother and be united to his wife, and the two will become one flesh" (Ephesians 5:31 NIV).
From the very beginning, it was clear that God did not intend for man to be without a partner.  The man, Adam, was made first and then God said, "It is not good for the man to be alone. I will make a helper suitable for him" (Genesis 2:18).  So, the Biblical roles of husband and wife were divinely created in the Garden of Eden.  Subsequent Scripture provides further guidance for marital roles and expectations (Ephesians 5:22-27, Matthew 19:4-6, Colossians 3:18, 1 Peter 3:7, Hebrews 13:4, Isaiah 62:5, 1 Corinthians 7:2–5).
One of the essential pillars of marriage is the concept of "one flesh."  Scripture teaches us in Ephesians 5:31, "For this reason, a man will leave his father and mother and be united to his wife, and the two will become one flesh."  The concept of "one flesh" refers to a new Christ-centered life for each spouse that is Divinely, eternally, and intimately connected to each other and God.  This concept of "new life" is addressed in 2 Corinthians 5:17, "Therefore, if anyone is in Christ, the new creation has come: The old has gone, the new is here (emphasis added)."  This concept of "new life" is supernatural and is just as hard for us to understand today as it was when Nicodemus visited Jesus at night and was taught a similar lesson regarding new life (John 3:1-21). 
Your church and/or denomination may not recognize marriage as a sacrament, and we can debate if marriage is a sacrament, but there is no doubt that it is most certainly a Holy covenant between husband, wife, and God.  A marriage ceremony is beautiful because it symbolizes new life of two people that are joining their lives together in the presence of God, family, and friends.  The purpose of marriage has been long debated.  Some would argue that it is to provide the husband with "a helper" (Genesis 2:18)."  Others believe it is for both parties to share love and create a family.  I believe the purpose of marriage is for the couple to glorify God in everything they say, do, and dream, and to be living witnesses of sacrificial love, grace, mercy, and justice to everyone, particularly to each other and, if they are so blessed with children, to their children.
Near the end of a traditional marriage ceremony, we often hear the phrase, "Therefore what God has joined together, let no one separate." This phrase, drawn from the words of Jesus in Matthew 19:6, reminds us that marriage is a covenant created by God. 
"'Haven't you read," He replied, "that at the beginning the Creator 'made them male and female,' and said, 'For this reason a man will leave his father and mother and be united to his wife, and the two will become one flesh'? So they are no longer two, but one flesh. Therefore what God has joined together, let no one separate'" (Matthew 19:4-6 NIV).
Men, as the Spiritual leader of the house and in accordance with Ephesians 5:22-27 and 1 Corinthians 11:3, you are entrusted with the health and harmonious workings of the marriage. In short, if the marriage fails, you have failed.  You have been given much (authority), so you also have even greater expectations (responsibility).  "From everyone who has been given much, much will be demanded; and from the one who has been entrusted with much, much more will be asked" (Luke 12:48). Full disclosure:  I was divorced in 2017 after 20 years of marriage.  I did not file for divorce, but I own the fact that I failed but am grateful for the grace and redemption that I have through the blood of the Son. 
You are also responsible for the spiritual health of your wife.  Once again, we return to Ephesians 5 for guidance.
"Husbands, love your wives, just as Christ loved the church and gave himself up for her to make her holy, cleansing her by the washing with water through the Word, and to present her to himself as a radiant church, without stain or wrinkle or any other blemish, but holy and blameless" (Ephesians 5:25-27).
The phrase "washing with the Word" is important to our understanding of this Scripture because it indicates the proper role of Scripture in the marriage.  Only through the supernatural power of the Word can the wife be presented to the husband as "holy and blameless."  Ritual bathing as a means of spiritual purification (Leviticus 14:8-9, 15:18, 15:5-6) was an important spiritual practice for Jews at the time the Apostle Paul wrote this Scripture. 
I believe that if we understand and commit to a covenant marriage, we are joining our hearts together in a supernatural way that only God can orchestrate.  If God created the marriage, then only God should end the marriage so the words "to death do us part" is only true in the physical sense because the marital bond will last for eternity, regardless if one party has been healed into the Church Triumphant.  If God has dominion over death, then death certainly does not have dominion over marriage.  If God has created the marriage, then the couple can claim the promise of Romans 8:31. "If God is for us, then who can be against us?"  I think we can insert the word "what" in place of "who" in Romans 8:31 for an even broader understanding of the unlimited power and providence of our God.
If you are married or engaged, there are a few questions you may want to think about and discuss with your partner.  Do you and your wife or fiancé have the same understanding of marriage?  Are you both praying for yourself and each other?  Do you spend time in Scripture each day?  What role does God play in your marriage?
Prayer:  Dear God:  Thank you for providing us with a helper that is fearfully and wonderfully made.  Help us to understand that each marriage is a Holy covenant with our wife and you.  Amen.
Meet the Author
Todd Shupe is a Men's Ministry Specialist through the General Commission of United Methodist Men and is in training to be a Certified Lay Minister through the Louisiana Conference of the United Methodist Church. He currently serves as the President of the Baton Rouge District of United Methodist Men and is a Board Member for Gulf South Men and serves on the Action Team for The Kingdom Group. He is a volunteer for the Walk to Emmaus, Grace Camp, and Iron Sharpens Iron. Todd resides in Baton Rouge, Louisiana.
We welcome your comments below.
Thank you for visiting. We trust that you have enjoyed reading our articles.
Liked this post?
Read more below or search for more topics…
Knowledge "My child, listen to what I say, and treasure my commands. Tune your ears to wisdom, and concentrate on understanding. Cry out for insight, and ask for understanding. Search for them as you would for silver; seek them like hidden treasures. Then you will understand what it means to fear the LORD, and you will gain knowledge of God. For the LORD grants wisdom! From His mouth come knowledge and understanding" (Proverbs 2:1-6 NLT).I think society tends to confuse knowledge with education.  However, a person can have extensive education and college degrees and not necessarily be very knowledgeable.   Perhaps they… Read More
Finding the Fruits of the Spirit "If we live in the Spirit, let us also walk in the Spirit.  Let us not be desirous of vain glory, provoking one another, envying one another" (Galatians 5:25-276 KJV).I love to watch St. Louis Cardinals baseball games on television.  I played little league baseball but knew at a very young age that I would never play professional baseball at any level.  I simply did not have the talent.  It was not "in" me.  I had the gift of a strong arm.  However, it was not the strongest by far and when combined with an… Read More
The Holy Covenant of Marriage – Part 4: Divorce "And I say to you: whoever divorces his wife, except for sexual immorality, and marries another, commits adultery" (Matthew 19:9 NIV).  If marriage is a Godly uniting of a couple together, then divorce is a secular process to separate what God has united.  The separation is not done with surgical precision and results in a "tearing apart."   The result is ugly and does not honor God.It is well known that approximately half of all first marriages end in divorce, and the divorce rate for subsequent marriages is even higher. I think this… Read More