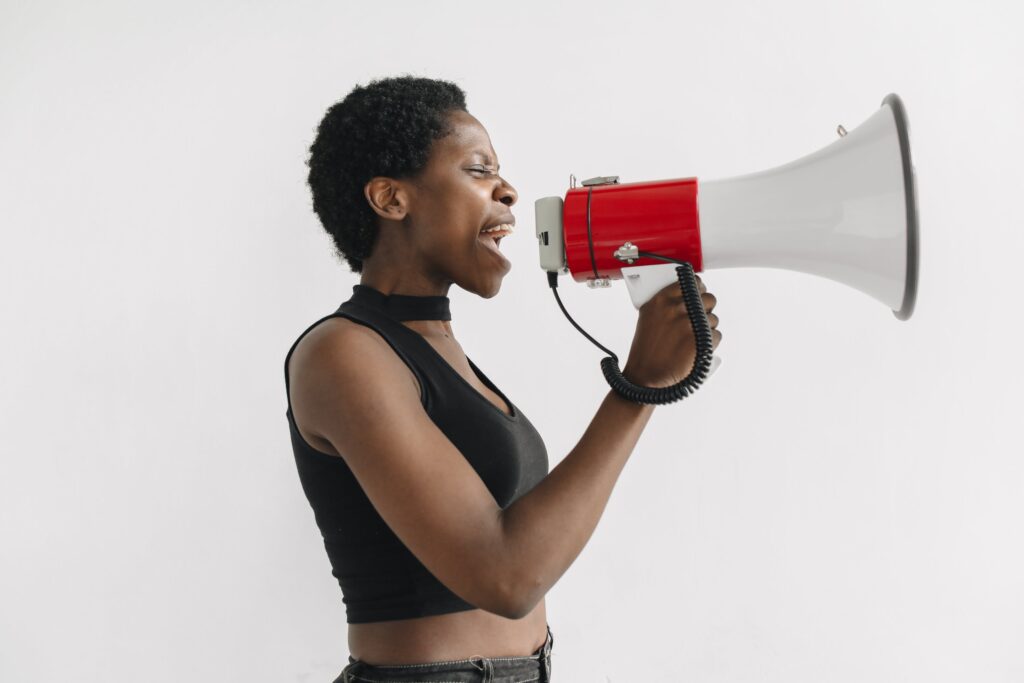 "Love . . . always looks for the best."  (1 Corinthians 13:7 MSG).
I have been told by my close friends that I sometimes have unrealistic expectations, both of myself and of others.  It's not that I expect perfection of any human, especially myself, but I do have high expectations.  Of course, this can, and often does lead to disappointment, but every once in a while, it leads to something wonderful, and that is the basis for my continuing high expectations.  I want to show a connection between our expectations and our words or how we "tell it."
We all know people that "tell it like it is," right?  They tell the honest and ugly truth, which can be great, but can also be a weapon if the truth is spoken absent of love.  Indeed, Jesus identified Himself as truth in John 14:6 by stating, "I am the way, the truth and the life (emphasis added)."
In Paul's letter to the church at Ephesus, he was concerned about dissension in the church, which can be caused by how we "tell it."  Paul was certainly aware of the Old Testament warning in Proverbs 18:21. "The tongue has the power of life and death, and those who love it will eat its fruit."  Paul was focused on our unity in the faith, knowledge of the Son of God, and Christian maturity.  Paul's letter links the importance of truth and love when we speak.  A key verse from Ephesians Chapter 4 reads:  "Instead, speaking the truth in love, we will grow to become in every respect the mature Body of Him who is the Head, that is, Christ (Ephesians 4:15, emphasis added).   Speaking the truth in love is a fruit of Spiritual maturity. 
When we have high expectations of someone, you don't tell it like it is.  We can speak the truth in love and tell it how it could be. What does that mean?  It's means you believe in what God wants to do in and through that person, and you affirm God's purpose for them, and hopefully they will do the same for you.  All of this should be done truthfully, lovingly, and privately.    This is Proverbs 27:17 "iron sharpens iron" and love in action.
An excellent example of the good fruit of telling it like it could be comes from Bruce Wilkinson, author and teacher. Years ago, he was a new professor at Multnomah University, and at the first faculty meeting, he received his class assignments. Another professor saw his sheet and said, "Bruce, you've been given two section A classes. They're the brightest students in the university. They're really engaged and a joy to teach. You're fortunate to have section A students in your first year."
Bruce discovered that to be true—he absolutely loved teaching those kids.  They were so much more fun to teach than the other classes. They were smarter and asked better questions.  At the end of the year, Bruce told his department supervisor, "Man, I sure hope I get the section A classes again next year!" The supervisor told him, "Bruce, there is no section A. We canceled that program six years ago."
When Bruce went back and checked his grade books, he found that those "section A" classes may not have been advanced placement, but they received higher grades and wrote more thoughtful term papers than his other classes. Bruce realized—because he expected them to be better students—they rose to the challenge.   He had high expectations because his supervisor told him like it could be regarding his students.  I would argue that Bruce was not lied to but rather he was told how it could be.  Then, he accordingly established his expectations and what "could be" became reality. 
My mother gave me some parenting advice many years ago.  She told me that most children are equal in terms of intelligence and capability.  The only difference is the level of expectations of them from their teachers and parents. 
Throughout our lives we all will shape the people around us by our expectations of them, and the reciprocal is also true.  On my better days, I expect the best from others, and it is at these brief moments that I am hopefully reflecting the lasting love of Jesus.  You may ask how expectations are connected to love? 
I stand steadfast on the words of the Apostle Paul in his letter to the church at Corinth.  "Love . . . always looks for the best" (1 Corinthians 13:7, emphasis added).  Lasting love is forward-looking, optimistic, and bathed equally in truth, hope, and grace.   
I think the greatest, and most difficult, lesson that we can learn in life is how to love others as Jesus loved others.  It is hard to love some people, and the truth is I cannot do it.  However, you and I can do all things through Christ who strengthens us. (Philippians 4:13).  If we let God's love flow through us, we can tell it like it should be by speaking the truth in love.   
I love hearing success stories from people that were raised in disadvantaged situations, but somebody was in their life on a daily basis to mentor and inspire them.  The focus of the child shifts from the current situation to what could be through hard work and the favor of our Lord.
Paul wrote in Philippians 2:5, "In your relationships with one another, have the same mindset as Christ Jesus."  I think the Mindset of Jesus was one that tuned out the voices of the flesh, society, and the enemy and tuned in the Voice of God.  As we grow and mature as Christians, we can have the same mindset as Jesus, and we can tell it like it "should be."  Jesus expects our best.  God sets a very high expectation of us in Matthew 5:48, "Be perfect, therefore, as your heavenly Father is perfect."  
This is not an unrealistic expectation but rather a command regarding how it "should be."  Indeed, this is how it "will be" when the Son presents us to the Father, if on earth we havedeclared with our mouths, "Jesus is Lord," and believed in our hearts that God raised Him from the dead.  Telling it like it "should be" is inspirational and the key to unlocking the chains of low expectations.
Prayer:  Dear God, Thank you for the gift of our tongues.  Forgive us for the times we dishonor You by speaking words of death regarding other members of the Body.  Send your Holy Spirit to reveal to us the sin that clings so tightly and help us repent of anything that separates us from You.  Give us a new heart and Your Spirit so that others may see You and come to know You as Your Holy Spirit guides us to act justly, love mercy, and walk humbly with You.  Amen and amen.
Todd Shupe is a Men's Ministry Specialist through the General Commission of United Methodist Men and a Certified Lay Speaker with the Louisiana Conference of the United Methodist Church.  He is a Board Member for Gulf South Men, an Action Team member for The Kingdom Group, and a Board Member for the Lagniappe Community Walk to Emmaus.  Todd is a Past President of the Baton Rouge District of United Methodist Men and remains active in this and many other local, regional, and international ministries.  Todd is the proud father of Emma and Kyle and resides in Baton Rouge, Louisiana.
We welcome your comments below.
Thank you for visiting. We trust that you have enjoyed reading our articles.
Read more below or search for more topics...
The Importance of Christian Study "All Scripture is God-breathed and is useful for teaching, rebuking, correcting and training in righteousness" (2 Timothy 3:16 NIV). For many of us the thought of studying brings back memories of cramming for exams in high school or college.  Many men would rather engage in Christian action rather than Christian study.  Through action we can see the fruits of our labor and be the Body of Christ in our neighborhood and beyond. Our goal as Christians should be to develop an intimate relationship with God.  There are many paths in which God can reveal Himself to us:  prayer,...

Where Do You Look For Help? "I lift up my eyes to the mountains - where does my help come from?  My help comes from the Lord, the Maker of heaven and earth" (Psalm 121:1-2 NIV). All members of the Body of Christ are "fearfully and wonderfully made" (Psalm 139:14) and each of u have unique gifts that serve to build up the Body.   Nobody can really live alone.  We all need assistance in some form. In times of need, we are faced with a great question – where do we turn for help?  The answer will reveal who we trust.  The Psalmist modeled the proper response for...

Benefits of Giving Back To The Church Are Many "A good man brings good things out of the good stored up in his heart, and an evil man brings evil things out of the evil stored up in his heart. For the mouth speaks what the heart is full of" (Luke 6:45 NIV). At any church, "giving" is one of the more sensitive topics for many but is also very important to discuss. That's because "giving" is fundamentally essential for the existence and the growth of the local church and the church universal. We often associate giving with money. Although money is...