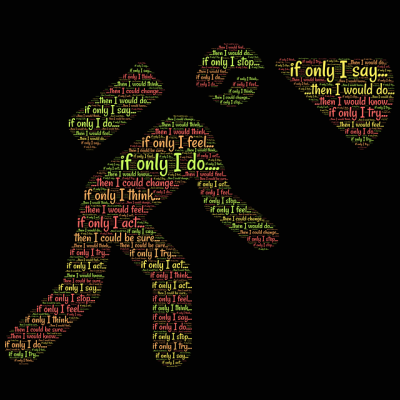 Finding Peace in Times of Adversity
"Cast all your anxiety on Him because He cares for you" (1 Peter 5:7 NIV ).
We learn at a young age that there are two things certain in life – death and taxes.  I would add a third to that list:  adversity.  We all have experienced some form of adversity in our life from death of a family member, loss of a job, divorce, etc.  My first real experience with adversity was when I was 9 years old and my sister died in a car crash.  My Christian roots were shallow and so my coping skills ranged from very limited to non-existent.
Thirty-one years later my father died and I began to hear a calling which I discerned was from God.  I attended the Walk to Emmaus after wandering this earth for 40 years.  The Walk is a three-day spiritual retreat with talks by laity and clergy and lots of fun and fellowship.  I left that weekend on fire for Christ and with a strong desire to learn more about God through the Bible, small groups, and being the hands and feet of Christ.  I learned that Christ does not want His people to suffer.  The Psalmist writes in 149:4, "For the LORD takes pleasure in his people; He adorns the humble with victory."   I am comforted that the creator of the universe takes pleasure in me and knows every detail about me but yet loves me anyway.
If you are dealing with adversity now, I encourage you to meditate on this scripture from Proverbs 3:5-6. "Trust in the Lord with all your heart and learn not on your own understanding; In all your ways submit to him and he will make your paths straight."  We are made for community and this is never more true than during a time of adversity.  Speak to your pastor, yoke up with a close friend, spend time alone with God, and cast all your anxiety upon Him because He cares for you (1 Peter 5:7).
Remember God's strength often begins when our strength ends.  Once we submit to God, His promises will come true in His perfect time.  My favorite promise is found in Jeremiah 29:11 "For surely I know the plans I have for you declares the Lord, plans to prosper you and not to harm you, plans to give you hope and a future."   May God bless you and keep you and make His face shine upon you and give you peace.
Prayer:  Dear God, Help us to cast all of our anxiety on You and abide in Your love and grace.  Amen.
Meet the Author
Todd Shupe is a Men's Ministry Specialist through the General Commission of United Methodist Men and is in training to be a Certified Lay Minister through the Louisiana Conference of the United Methodist Church. He currently serves as the President of the Baton Rouge District of United Methodist Men and is a Board Member for Gulf South Men and serves on the Action Team for The Kingdom Group. He is a volunteer for the Walk to Emmaus, Grace Camp, and Iron Sharpens Iron. Todd resides in Baton Rouge, Louisiana.
We welcome your comments below.
Thank you for visiting. We trust that you have enjoyed reading our articles.
Liked this post?
Read more below or search for more topics…


Do We Realize Who Is With Us?
"… And surely I am with you always, to the very end of the age" (Matthew 28:20 NIV).Some of the rotten "fruit" of the enemy is fear and doubt.   If we truly stopped and contemplated who is always with us, then fear would be defeated.   Eventually, Jesus will return, and the enemy will be destroyed along with all of his weapons of spiritual warfare.  In the meantime, we can exercise our free will to live in the dark or live in the light.   The darkness is scary because our own vision is useless.  I…
Read More



Purpose
"Commit to the Lord whatever you do, and He will establish your plans" (Proverbs 16:3 NIV).
Planning is critical in life.  Financial planners help us get our financial matters in order and plan for retirement.  Doctors help us by establish a wellness plan when we are sick.  Business leaders make plans to bring a profit to the shareholders.  Our pastors help us to make plans that will bring honor and glory to God.  We plan to accommodate our priorities.  A priority is a value, goal, relationship, or cause of leading importance in your life:  something for which you live, the shaping…
Read More



What Motivates You?
"All a person's ways seem pure to them, but motives are weighed by the Lord"  (Proverbs 16:2 NIV).
We typically won't do anything unless we are motivated to do so.  We take action based on a variety of motivations.  Our motivations can be positive or negative.  Some of the common negative motivators include pride, anger, revenge, entitlement, or the desire for approval or to impress others. These motivations are clearly negative and come from a sinful flesh and do not honor God (Romans 8:8).
Nothing is hidden from our Lord.  He even evaluates the motivation of our hearts when we give offerings to…
Read More