"Teach me knowledge and good judgment, for I trust your commands" (Psalm 119:66).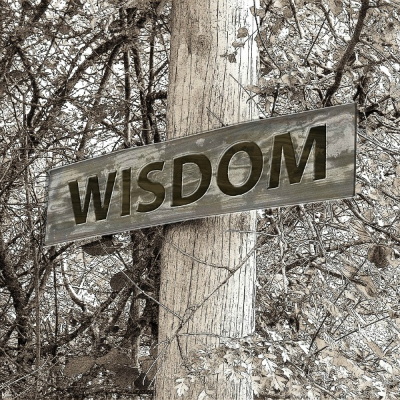 As a young child, I did not particularly enjoy reading the Psalms.  I found them to be boring, and I could not understand or relate to them.  Upon my confirmation, I received a red-letter, King James Version Bible with very thin pages and no commentary to help explain what I was reading.  Years later I overheard a man ask a preacher, "What version (King James, NIV, NRSV, etc.) of the Bible is the best?"  The preacher responded, "The best version is whatever version you will open and read."  I think this is great advice, but I might add one small caveat.  Perhaps the best version of the Bible is the one that you read and understand.  As you mature in your faith, you will develop a deeper desire to grow in your understanding, and multiple versions and multiple commentaries will be beneficial.
The Psalms seemed to me to mainly be the cries of King David.  I did not understand his problems or his Psalms.  Later in life, I have developed a much better appreciation for the Psalms and a better understanding of David's life.  I will never claim to be an expert on any aspect of the Bible, but I do enjoy learning more each day – some days more than others.
Most Christians will open Proverbs or James if they are seeking wisdom, and they will certainly find much wisdom.  However, the Psalms also have much wisdom to offer.  I have spent several weeks reading through the Psalms and have come away with five themes that speak to me.  I encourage you to do the same, and you may come away with different themes that speak to you.  Below are the five themes that I discerned.  They were a blessing to me, and I pray that they are a blessing to all that read this.
Teach  "So teach us to number our days, that we may apply our hearts unto wisdom" (Psalm 90:12).
Gladden  "And wine that maketh glad the heart of man, [And] oil to make his face to shine, And bread that strengtheneth man's heart" (Psalm 104:15).
Restore  "Restore to me the joy of your salvation and grant me a willing spirit, to sustain me"   (Psalm 51:12).
Satisfy  "Satisfy us in the morning with your unfailing love, that we may sing for joy and be glad all our days" (Psalm 90:14).
Favor  "For You, O Lord, will bless the righteous; with favor, You will surround him as with a shield" (Psalm 5:12).
Prayer:  Let the words of my mouth, and the meditation of my heart, be acceptable in thy sight, O Lord, my strength, and my redeemer (Psalm 19:14 KJV).  Amen.
Todd Shupe is a Men's Ministry Specialist through the General Commission of United Methodist Men and is in training to be a Certified Lay Minister through the Louisiana Conference of the United Methodist Church. He currently serves as the President of the Baton Rouge District of United Methodist Men and is a Board Member for Gulf South Men and serves on the Action Team for The Kingdom Group. He is a volunteer for the Walk to Emmaus, Grace Camp, and Iron Sharpens Iron. Todd resides in Baton Rouge, Louisiana.
We welcome your comments below.
Thank you for visiting. We trust that you have enjoyed reading our articles.
Read more below or search for more topics...
Are You Living To Do or Living To Serve? "...choose this day whom you will serve..." (Joshua 24:15 ESV). I like to make "to do" lists.  I don't trust myself to remember the various big and little chores I need to do at home or at work so I always have a list for both.    The list is great for helping me keep track of projects and staying on top of things.  I feel a sense of accomplishment when I can cross something off of the list.  A close friend recently asked me about my attention to my list.  I appreciate his...

Leading Life Abundantly "Neither shall they say, Lo here! or, lo there! for, behold, the kingdom of God is within you" (Luke 17:21 KJV). I have talked to many men that have expressed an inner emptiness.  Life is boring and seems to have no real purpose.  Many of these men are very successful businessmen and want for no material items.  It would be somewhat trite to say all they need is some Jesus.  Indeed, Jesus is "the way and the truth and the life" (John 14:6).  I believe that for a person to lead a fulfilled life you must live in God's power.  1...

Seeing Jesus Through the Crowd 1 "Jesus was going through the city of Jericho. 2 A man was there named Zacchaeus, who was a very important tax collector, and he was wealthy. 3 He wanted to see who Jesus was, but he was not able because he was too short to see above the crowd. 4 He ran ahead to a place where Jesus would come, and he climbed a sycamore tree so he could see him. 5 When Jesus came to that place, he looked up and said to him, "Zacchaeus, hurry and come down! I must stay at your house today."  6 Zacchaeus came down quickly and welcomed him gladly. 7 All...