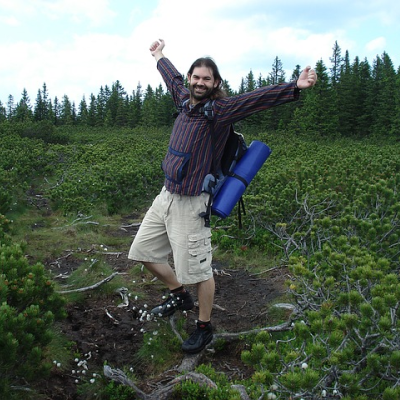 True Freedom
"There is no fear in love. But perfect love drives out fear, because fear has to do with punishment. The one who fears is not made perfect in love"
(1 John 4:18 NIV). One of the greatest blessings we have as Americans is our freedom.   The first ten amendments of the Bill of Rights guarantee us certain rights that are fundamental to our freedom.  Despite all of our freedoms, many people still live in bondage and have denied themselves true freedom. Many us live in fear of something – death, debt, an abusive spouse, etc.  Some live with guilt over something from their past.  Others have self-condemnation due to an inability to impress their parents, achieve a promotion, etc.  These people are alive but spiritually dead.  Our human condition is such that sin is inevitable.  A vast majority of the New Testament was written by the Apostle Paul, and he was a Godly man that struggled with the sin in his life.  Paul knew very well of the consequences of sin.  In Romans 6:23, Paul wrote,
"For the wages of sin is death; but the gift of God is eternal life through Jesus Christ our Lord."
As Christians we no longer have to live in bondage to our sins.  "
There is therefore now no condemnation to them which are in Christ Jesus, who walk not after the flesh, but after the Spirit.   For the law of the Spirit of life in Christ Jesus hath made me free from the law of sin and death"
(Romans 8:1-2).  We may still be condemned by others, but in the eyes of God we are forgiven because of the blood of Jesus. You may be thinking – yes, I understand that I can sincerely repent and receive forgiveness, but I am still struggling with fear and anxiety due to some unresolved personal issue.  First, fear and anxiety are natural.  Too much is unhealthy, and counselors have the God-given gift of helping us to learn coping skills.  Second, did you know that Jesus had anxiety?  Jesus agonized in the Garden of Gethsemane before his death. 
His heart was heavy laden and He asked, "Father, if you are willing, take this cup from me; yet not my will but yours be done"
  (Luke 22:42). Jesus was expressing his dread of the coming trials, but He also reaffirmed His commitment to what God wanted.   He was modelling for us the importance of, "
Set your minds on things above, not on earthly things (
Colossians 3:2).  Jesus knew we would have problems, but we can take comfort in Him.   John 16:33, teaches,
"I have told you these things, so that in me you may have peace. In this world you will have trouble. But take heart! I have overcome the world."
  Jesus offers us His peace, and His peace is
"a peace that transcends all understanding"
(Philippians 4:7).   That is true freedom.
Prayer
:  Dear God:  Thank you for the peace you offer us in Jesus.  Help us to accept His peace.  We take comfort that when we walk through the darkest valley, we will fear no evil.  We will fear no evil because we know you are with us.   Amen. Meet the Author
Todd Shupe
is a Men's Ministry Specialist through the General Commission of United Methodist Men and is in training to be a Certified Lay Minister through the Louisiana Conference of the United Methodist Church. He currently serves as the President of the Baton Rouge District of United Methodist Men and is a Board Member for Gulf South Men and serves on the Action Team for The Kingdom Group. He is a volunteer for the Walk to Emmaus, Grace Camp, and Iron Sharpens Iron.
Todd
resides in Baton Rouge, Louisiana. We welcome your comments below. Thank you for visiting. We trust that you have enjoyed reading our articles.
Liked this post?
Read more below or search for more topics…
Partner With God While Waiting "God is our refuge and strength, a very present help in trouble" (Psalm 46:1 KJV). Waiting is a daily occurrence: We wait in line at the grocery store, post office or on the phone. Sometimes, we are waiting long-term for news regarding a loved one who has suddenly become ill or was in an accident. Waiting is also a part of joyous occasions such as the birth of a child or marriage. In any case, worrying almost always leads to anxiety. I have five favorite scriptures that I go to while waiting. 1) In Isaiah 40:31, it says:… Read More
Seeing Without Sight "Jesus stopped and said, "Call him."  So, they called to the blind man, "Cheer up! On your feet! He's calling you." Throwing his cloak aside, he jumped to his feet and came to Jesus" (Mark 10: 49-50 NIV). I am grateful to have good vision, but yet I wonder how much I don't see.  I am often reminded of the story of the blind beggar Bartimaeus (Mark 10:46-52) who sits by the roadside hopefully calling out to Jesus to pay attention to him and heal him. Some of the people in the crowd tried to hush him up. (Probably they felt,… Read More
A Joyful Life "The thief comes only to steal and kill and destroy; I have come that they may have life, and have it to the full" (John 10:10 NIV).Our society has achieved a point of technological advancement that was unthinkable a mere 10-20 years ago.  In the Western world, we have freedoms of speech and access to clean drinking water that are unheard of in other countries.   All of us, even those barely out of diapers, have smart phones.  However, many Americans are without joy and are seeking answers from pharmaceutical companies to the bottom of a beer bottle.  I… Read More